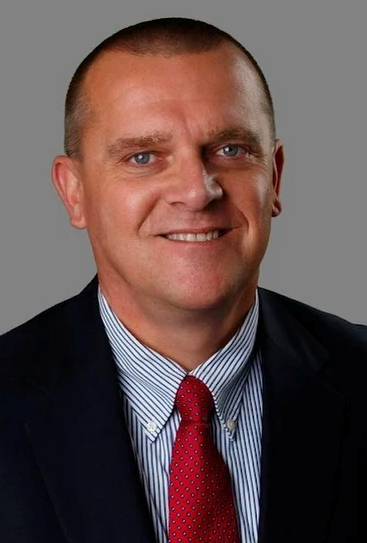 Casey has been married to Jaye (Busick) for 30 years. Jaye was a 1988 graduate of Scottsburg High School and is a teacher at Scottsburg Middle School. They are the parents of Alexa (Blake) Bischoff, Olivia Brewster, and Isabela Brewster. They are the grandparents of Ellie and Brewster Bischoff.
Casey received his bachelor?s degree in education in 1996 from Indiana University, his master?s degree in education from Indiana Wesleyan in 2000, and his Educational Specialist degree from IU in 2005. He is employed as the assistant superintendent and CFO at Scott County School District 2. His career in education has spanned 26 years, including teaching elementary and secondary students as well as serving as a school administrator at the elementary, secondary and district levels.
Casey actively serves on the board of directors for Centerstone Health Services. He is a longtime member of multiple state and national educational and financial associations. Casey?s service to the Foundation started in 2019 as a member of the Finance and Investment Committee. During his free time, he enjoys spending time with family, hiking, chasing grandkids, and supporting students, family and friends in all their school and other activities.
?I have strongly-held beliefs which align well with the purpose of the Scott County Community Foundation,? shared Casey. ?It?s important to me that the needs of the community are met using our collective resources ? our time, our knowledge, our experience, our financial resources/gifts and most importantly, our abilities to love and support one another. When those resources are able to benefit both our community today, as well as in perpetuity for future generations, the lasting legacy and positive impact is overwhelming and impossible to ignore. I?m honored to be able to commit myself and resources in service to the Community Foundation for the benefit of others for generations to come.?