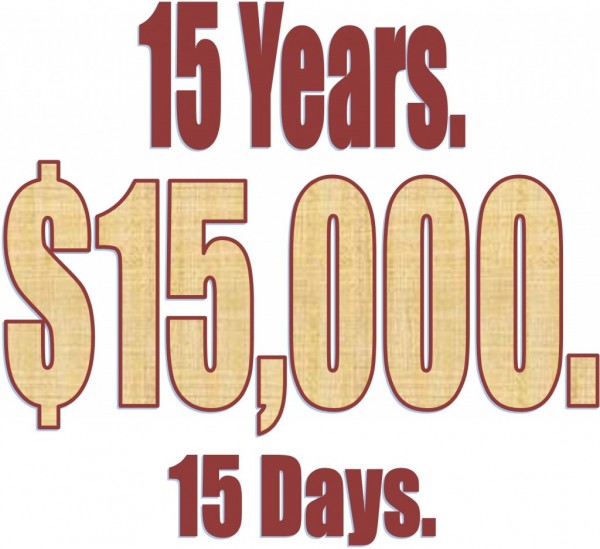 In celebration of our 15-year anniversary, the Scott County Community Foundation has announced a matching endowment-building campaign. The special campaign, ?15 Years. $15,000. 15 Days.? will be held Nov. 1-15.
During those 15 days, we will match any donations to a current endowment fund, with 50 cents for every dollar contributed. This means a donor?s $100 gift would be matched with $50, resulting in $150 for the fund, for example. The maximum matchable gift per donor is $5,000, and matching money is awarded on a first-come, first-served basis. Donors must designate which endowment fund they wish to contribute to in order to receive the matching dollars. We will provide matching funds of $15,000 for this campaign.
With endowment funds, the original gift is not spent, and only a portion of the earnings are granted back to the community based on the donor?s intentions. This allows the fund to support a cause for generations.
The Scott County Community Foundation currently has 70 funds to support education, healthy citizens, youth development, beautification, historic preservation and more.
The results of the campaign will be announced at the annual ?Thanks4Giving? fall dinner held Nov. 15 at Jeeves & Co., which is also National Philanthropy Day. This celebration also coincides with National Community Foundation Week, held Nov. 12-18.
You may mail your tax-deductible gift to the Scott County Community Foundation, P.O. Box 25; Scottsburg, IN 47170, or bring to the office at 60 N. Main St., Scottsburg. Only gifts postmarked between Nov. 1-15 will be eligible, and only with funds available for matching. You may call 752-2057 with any questions.