Community Needs Assessment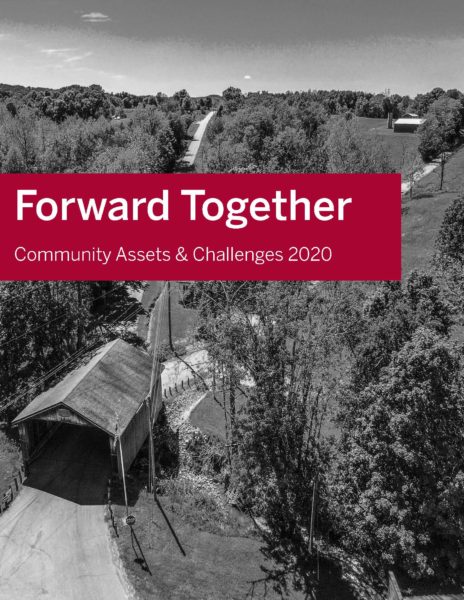 We partnered with the Indiana University Southeast Applied Research and Education Center to conduct a Community Needs Assessment. This comprehensive survey was distributed in spring 2020, and asked residents to share their views on local issues so we can identify Scott County's strengths and opportunities. Results of the survey will help local leaders prioritize what matters to Scott County residents. We hope the data will also help to attract state funding, private grants, and business investment.
Funding for this assessment was made possible by Lilly Endowment, Inc.
Dr. Melissa Fry, the primary author of the Community Needs Assessment, has summarized her findings in this video.
The full report and issue briefs can be accessed below:
From Youth to Old Age Issue Brief