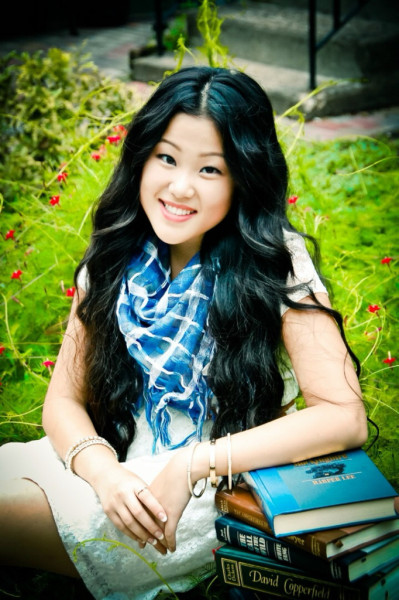 One Scott County student has been named recipient of a full-tuition, four-year scholarship as the Scott County Community Foundation 2014 Lilly Endowment Community Scholar.
Hyeree Ellis of Scottsburg High School will receive full tuition to the Indiana college of her choice and a $900 yearly stipend for required books and equipment.
Hyeree is the daughter of Michael and Inok Ellis of Lexington. She is the Student Council President and Class Vice President. She is the editor-in-chief of the school newspaper, a member of the Sunshine Society, and volunteers at Lexington Church, among other activities.
Hyeree plans to attend DePauw University to major in biochemistry with a minor in communications. She hopes to eventually attend medical school to become an oncologist.
?I am so grateful to be selected as the county's Lilly scholar,? said Ellis. ?I really didn't anticipate on receiving it, so it's a bit of a shock. I'm so excited to start my journey with the help of this scholarship!
?I remember sitting in class my freshman year and hearing about it…I never thought it would happen to me. It's really a dream come true.?
?Hyeree Ellis will represent Scott County as an excellent Lilly Scholarship recipient,? said Scholarship Committee Chairperson Barbara Broady. ?In her written application, essays and interview, she continued to demonstrate her leadership skills both in school and in the community. I am sure she will accomplish many things and give back to our community in the future.?
Students were judged based on financial consideration, community involvement, extra-curricular activities, work activities, academics and two essays. Five students advanced to the interview portion. After the scholarship committee narrowed the field to one nominee and two alternates, the finalists? names were submitted to Independent Colleges of Indiana Inc. (ICI) for the selection of the recipients.
ICI is a nonprofit corporation that represents 31 regionally accredited degree granting, nonprofit, private colleges and universities in the state.
The scholarships are the result of a statewide Lilly Endowment initiative to help Hoosier students reach higher levels of education. Indiana ranks among the lowest states in the percentage of residents over the age of 25 with a bachelor?s degree. There were 143 scholarships awarded statewide.
?
???????????