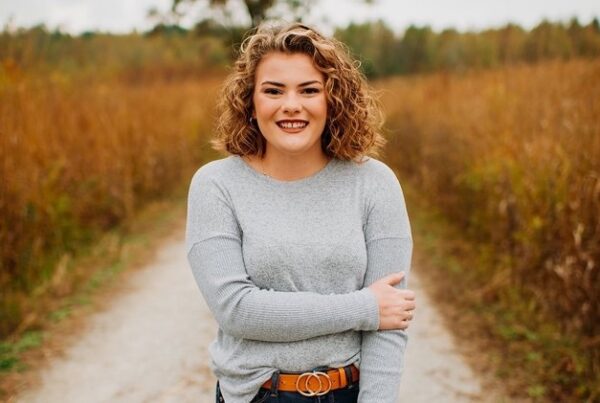 The Scott County Community Foundation has recently welcomed Abby Colson as the new Career and College Counselor intern. This opportunity is funded by Lilly Endowment through the Community Foundation Internships Program (CFI). The program intends to build strong community foundations, as well as provide significant internship opportunities for college students who are eager to advance their educational and personal development.
Abby?s duties involve counseling students at Austin and Scottsburg high schools with career and college choices, scholarship and financial aid opportunities, assisting students with the 21st Century Scholarship requirements, coordinating job shadowing/internship opportunities, coordinating college visits and more.
Abby attends Indiana University Southeast and is working towards a bachelor?s degree in secondary education. She has spent the last few years becoming involved in organizations on her college campus such as Cru, working for Scott County School District 2 as a substitute teacher and Assistant Girl?s Soccer Coach, and exploring Spain as part of a summer study abroad program. In her free time, Abby loves to play ultimate frisbee with her club team, the Indiana Pterodactyl Attack.
?I have always known that I was meant to be a teacher,? said Abby. ?I have a passion for helping kids see their true potential, and I absolutely love being a part of the moment when knowledge ?clicks? for students.?
?I am excited for the experiences that this internship will provide as I am becoming the best teacher I can be for my future students,? said Abby. ?This internship is an incredible opportunity for me as I am wrapping up my time at Indiana University Southeast. It will allow me to branch out and begin to understand the responsibilities that are shared by the professionals in the field that I plan to graduate into next year. Additionally, I will be creating relationships with students and establishing boundaries which will be vital skills to obtain before entering the field fully.?
?The Community Foundation Internship program has been a great opportunity for our community, and we are thankful to Lilly Endowment Inc. for providing the funding,? said Scott County Community Foundation Executive Director Jaime Toppe. ?Abby is the 23rd student to benefit from the internship program since it was created 12 years ago. I know what a great addition she will be, as she served on the Community Foundation?s Youth Grantmaking Council during high school. Her outgoing personality will make her a great asset for the schools.?