SCOTT COUNTY YOUTH GRANTMAKING COUNCIL
History
The Scott County Community Foundation established the Youth Grantmaking Council ("YGC") in 2001 with a $50,000 grant from the Paul Ogle Foundation and a $4,000 "Angel Grant" from the Moore Foundation. The YGC was formed as a way to get youth involved in the community. After a hiatus from 2003-2007, the YGC was revived and restructured with its current format.
The goals of the YGC are to provide opportunities for leadership development, provide positive peer support, learn about philanthropy and serving the community, form a partnership with other youth and adults, and grow the endowment for the future.
In 2010, the YGC expanded its membership by adding a separate Community Service Committee to allow additional youth to be engaged in volunteering within the community. The "voting" members conduct business similar to a board of directors, with decision-making authority and additional duties of fundraising and grantmaking.
The YGC celebrated 10 years of grantmaking in May 2018 and has awarded over $72,000 in grants since inception.
New membership applications are due August 1 each year, with terms beginning October 1. All new members are currently being interviewed by the youth. Youth in grades 6-12 are invited to apply for membership.
2020-2021
Youth Grantmaking Council Members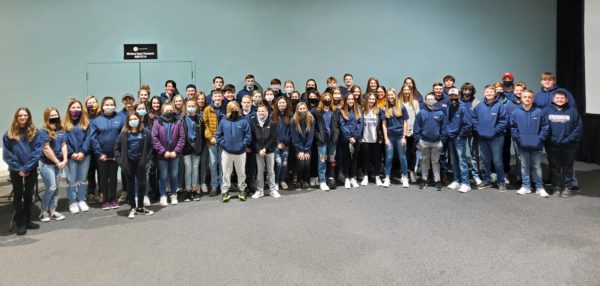 2020-2021 Voting YGC members include:? Addie Borden, Gavin Borden, Kellan Carter,? Kinlee Craig, Sydney Craig,? Hayden Garten, Nick Henderson, Ryan Howser, Emily Justice, Braelyn Kleehammer, Melea Luttrell, Eric Marcum, Isabelle Marcum, Rachael Mount,? Chloe Mullins, Chloe Myszak, Johnathon Perkinson, Grace Routt, Ella Siekman, Brinley Soloe,? Lucas Toppe, Sophia Voiles, Lyla Waskom, Logan Weilbaker, and Lydia Wolf.
2020-2021 Members of the Community Service Committee include:? Abby Doriot, Jameson Hale, Mia Collins, Lexi Edwards, Jackson Campbell, Aubrey Asdell, Aidan Crites, Hayden Asdell, Isabella Campbell, Mayson Cutter, Chandler Elliott,? Skylar Herald, Olivia Higginbotham,? Brooklyn Hunley, Bryton Richey, Claire Routt,? Jackson Taylor,? Chace Coomer, Karson Higdon, Sydney Mayer, Katie Montgomery, Sam Prather, Haley Thomas, Hannah Thomas, Zoe Zellers, Noah Bagwell, Kati Craig, Sophie Gricius, Colby Hall, Caden Howell, Jace Luttrell,? Brooklyn Moon, Cason Owens, Caden Richardson, Ellie Richardson, Lily Siekman, Hannah Stutsman, Grayson Squires, Brooks Swank, Mia Voiles, Raeann Baker, Porter Banister, Sloane Barrett, Audrey Bishop, Brynley Culley, Tucker Doriot, Addison Elliott, Olivia Fugate, Hudson Garten, Kendra Higdon, Jarin Luttrell, Lia Payne,? Madalyn Stallings, Hayden Thomas, Kylie Walker, Lyla Walker, Kaden White, Luci White, Michael Wolf, Izabelle Allgood, Lukas Allgood, Emma Bracey, Alex Campbell, Marley Fleenor, Ellie Groenenboom, Scarlett Herald, Chloe Long, Cohen Long, Kelsey Merry, Brody Moon, Hailey Schafer, Cason Swank, and Brady Watts.
YGC Links
For more information about the Scott County Youth Grantmaking Council, please contact us.