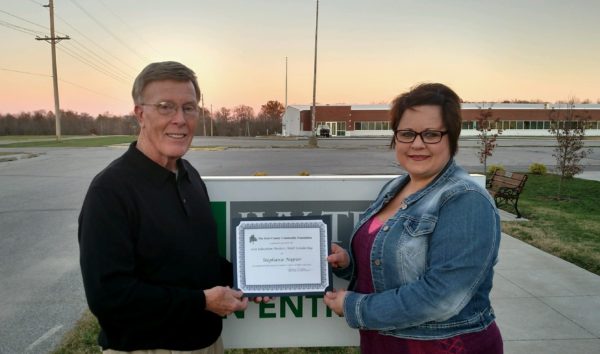 Scholarship assistance is available to non-traditional adult students through the Scott County Community Foundation. The amount and number of scholarships available will be determined by the number of applicants, but scholarships will be worth a minimum of $1,000. The scholarship can be used starting the spring 2017 semester.
Applications are due Oct. 31, and have attachments required, so students are encouraged to begin the process immediately. Applicants are evaluated on a variety of criteria, including academics and potential for success, work experience, volunteer activities, financial need, essay and letters of recommendation.
All scholarships must be completed online, and can be accessed at www.www.scottcountyfoundation.org. Click on the Scholarships and Grants pull-down menu and select Scholarships. Click on the option for non-traditional adult learners.
The scholarships are made possible through the Education Matters Southern Indiana (EMSI) initiative. EMSI is a program of the community foundations in Scott, Clark, Floyd, Harrison and Washington counties which seeks to increase the educational attainment of adults with some form of post-secondary education but no degree or certification. For more information and to register for additional resources, visit www.educationmatterssi.org.
Updates on current and past scholarship recipients can be found on the Community Foundation?s website as well. In addition, there are numerous links to information on applying for financial assistance, scholarships, student loans and more.
Please contact Jaime Toppe at the Scott County Community Foundation if you have any questions. She can be reached at 752-2057, emailed at info@www.scottcountyfoundation.org, or you may stop in the office at 60 N. Main St., Scottsburg.