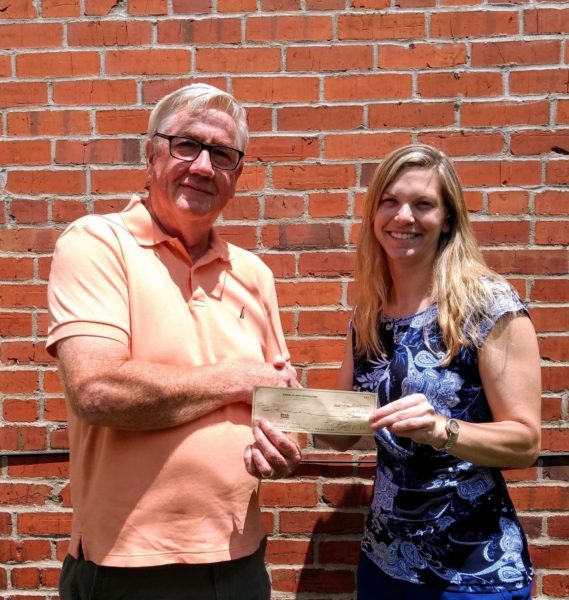 Scott County Community Foundation Executive Director Jaime Toppe accepts a $10,000 donation from Austin Alumni Association President Ishmael White. The donation is for the AHS Alumni Education Fund at the Community Foundation and will be used to provide scholarships for graduating seniors. Through a matching grant from Lilly Endowment, an additional $5,000 will be contributed to the endowment fund. The Austin Alumni Association is fundraising for their ?100K Club? campaign in an effort to have their endowment fund reach $100,000. They are seeking 100 donors to give $250 to reach this goal, with donors? names to be engraved on a special plaque.
?I?ve been positively shocked to get to $10,000 in five short weeks,? said White. ?We are well underway to our $25,000 goal. We want to thank everyone for their generosity and support ? without them this is not possible.?
The Austin Alumni Association has awarded over $200,000 to over 150 graduates in the past 13 years, including $15,000 to 2019 graduates.
To help them reach their goal and be included on the plaque, tax deductible donations can be send to the Alumni Association at PO Box 366; Austin, IN 47102. Donations can also be sent to the Scott County Community Foundation; PO Box 25; Scottsburg, IN 47170.