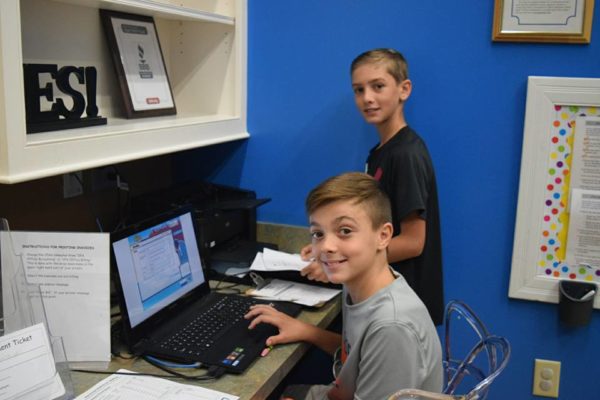 Through a partnership with Scott County Chamber of Commerce and Scott County Community Foundation, Junior Achievement BizTown is back for Scott County students! This summer camp opportunity is a dynamic, hands-on learning simulation for students ages 9-12. The program engages students in business, entrepreneurship, and financial planning with state-of-the-art experiential learning.
This year's summer camp will be held June 5-7 from 10 a.m. until 3 p.m. at Junior Achievement Center in Louisville, Ky. The cost is $125 per student but scholarships are available. There is limited availability, so students are encouraged to register as soon as possible. Registration is due May 5.
Scott County School District 2 will provide round-trip transportation, and the building is secured for the children's safety. Students will need to arrive at SCSD2 administration building by 9 a.m. each morning of the camp, and will arrive back in Scott County by 4 p.m. at the SCSD2 admin building. Lunch will be provided but students are welcome to bring their own as well.
If you know someone who would love to have this unique opportunity, please contact Jaime Toppe at the Scott County Community Foundation, 812-752-2057 or email info@scottcountyfoundation.org to register.
Sponsors are also needed to ensure all students can enjoy the experience. Contact Kelly Dulaney at the Scott County Chamber of Commerce to discuss sponsorship at 812-752-4080 or email kdulaney@c3bb.com.