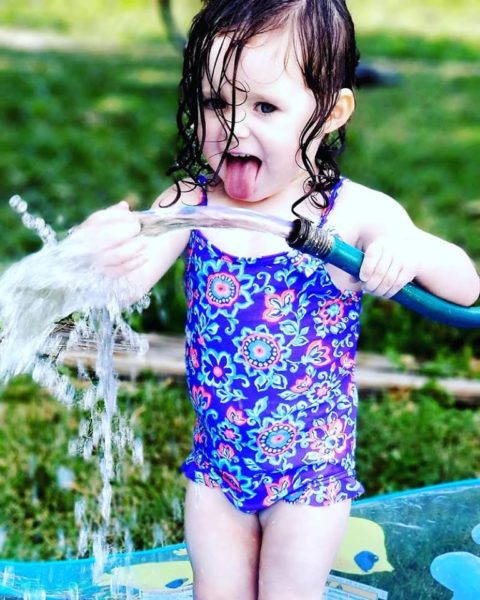 A new endowment fund at the Scott County Community Foundation will provide permanent operating support for a local nonprofit, announced Executive Director Jaime Toppe.
Court Appointed Special Advocates, better known as CASA, is a nonprofit organization that recruits, screens, and trains volunteer child advocates to work in the court system in collaboration with other key agencies, legal counsel, and community resources to represent the best interest of children in juvenile court proceedings. CASA volunteers make recommendations regarding appropriate protective and rehabilitative services necessary to ensure a safe and permanent home for every child adjudicated as a child in need of services within the county.
CASA was first started in 1977 by Seattle Judge David W. Soukup, when he realized that abused and neglected children appearing in his court were often unintentionally re-victimized by overburdened courts and public social services. While lawyers typically represented the interests of the parent and the state, rarely did anyone speak exclusively for the child, who ultimately had the most at stake. Judge Soukup recruited and trained community volunteers to serve as guardians ad litem for those children entering the child welfare system to help fill this gap and better meet the needs of children.
The idea quickly caught on with the National Council of Juvenile and Family Court Judges. In 1978 the Council adopted the model as one way to safeguard the rights and needs of the children. Volunteers who were being trained to gather relevant facts and to speak up for children in the courtroom came to be known as Court Appointed Special Advocates (CASA) volunteers. CASA programs soon began to spring up nationwide.
Scott County Judge Roger Duvall was instrumental in getting the program started locally in 2007, and it was Judge Duvall who swore in the first class of five CASA volunteers on December 6, 2007. CASA is led by Executive Director Kelly Shelhamer, who oversees six full and part-time staff, as well as 25 volunteers.
According to the Indiana Youth Institute?s Kids Count data, Scott County is number one in the state for the child abuse and neglect rate. While this is a staggering statistic, it confirms the need for CASA and its volunteers. In the last three years, CASA has made great strides to increase the served number of abused and/or neglected children who were waiting for a CASA to be their voice in court, shared Shelhamer. At their peak, they had 210 children waiting for a CASA. Because there is a limit on the number of children that a volunteer or staff can serve, there is always a need for additional volunteers. With the help of federal, state, and local grants as well as donations, they have been able to decrease their wait list to 48 children. So far, in 2019 they have served 220 children.
?Unfortunately, grants fluctuate and we cannot always depend on the same amounts coming in from them each year,? said Shelhamer. ?This is the main reason we started our endowment fund. We chose the Scott County Community Foundation to establish the CASA Endowment Fund because of their years of support they have provided to the program. We hope to grow our endowment over the years to be able to help support our program to serve the children of Scott County.?
It only takes one person to change a child?s life forever. Shelhamer shared a story of the reunification of a mother and her child through the work and service of a diligent CASA volunteer, Julie Thomas. Julie?s former CASA child Lakenzie had a difficult beginning upon entering the world. When she was born she was drug exposed and after birth remained in the hospital for nearly two weeks due to suffering withdrawal symptoms. Upon release she was placed in a foster home where she remained for the next 11 months of her young life. Julie made contact with Lakenzie at the foster home, ensuring that medical, physical, and emotional needs were being met. Brittney, Lakenzie?s mom, was homeless, addicted and felt hopeless. She credits Scott County Health Department for the initiation of the needle exchange and increased community services in the county. Julie was determined to make sure that Lakenzie was given the opportunity to be reunited with her mother if Brittney was able to become sober and complete her goals. With CASA support and hard work from Brittney, that goal of sobriety was successfully met 11 months later. Lakenzie is now reunited with her mother. Brittney states that she is extremely thankful for her CASA worker, Julie and that she is now the mom that she has always wanted to be.
?The Community Foundation has believed in the importance of CASA since their very first year of requesting funding from us in 2008,? said Toppe. ?We are honored that CASA?s Board of Directors has placed their trust in the Community Foundation, allowing them an additional stream of operating revenue to support their mission. Even better, they are able to take advantage of a matching grant opportunity from Lilly Endowment to grow their fund even faster. CASA is doing great things for our most vulnerable children, and I encourage the community to continue their support through volunteering and donating!?
If you are interested in donating to the CASA of Scott County Endowment Fund, your gift will be matched 50 cents for every dollar donated. You may mail your tax-deductible contribution to SCCF, PO Box 25; Scottsburg, IN 47170. You may also drop off at 60 N. Main St., Scottsburg. For more information, call 812-752-2057, email info@www.scottcountyfoundation.org or visit www.www.scottcountyfoundation.org.