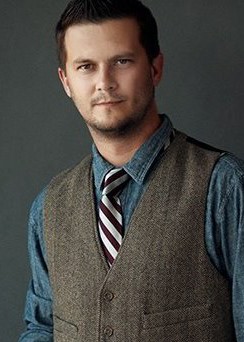 The Scott County Community Foundation has welcomed Chris Routt to the Board of Directors. He began his term Oct. 1. The Community Foundation is a charitable organization that enables donors to support the community through scholarships and grants from endowment funds.
Chris and his wife, Jennifer, reside in Scottsburg. They have two daughters, Claire and Grace. Chris is the principal at Scottsburg High School and he also owns his business, Mr. Foto. He is a member of Grace Covenant Church of God and serves as an adjunct business professor for Ivy Tech Community College and Indiana Wesleyan University.
Chris served as a member of the Community Foundation?s Finance and Investment Committee prior to joining the board.
?I am looking forward to serving in the Community Foundation and Scott County,? shared Routt.
?We are honored to have Chris join our Board,? said Executive Director Jaime Toppe. ?His experience serving on nonprofit boards as well as his expertise in several areas will be a great benefit to our board and community.?