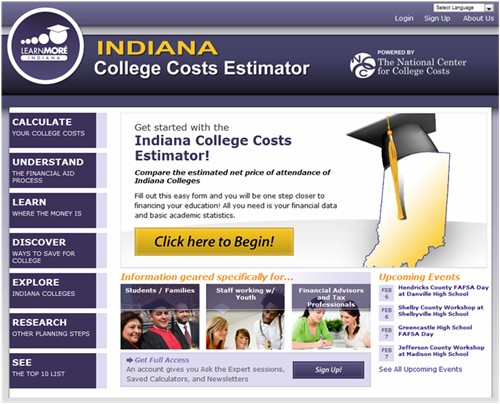 If you work with students and families to try to help prepare them for college and career after high school, you will benefit from a workshop being hosted by the Scott County Community Foundation.
The National Center for College Costs will be sharing information about a free tool, the Indiana College Costs Estimator. The tool was licensed by the Indiana Commission for Higher Education and developed by the National Center for College Costs to bring comprehensive college admissions, selection and financial aid information to Hoosier students and families.
The tool, available at www.indianacollegecosts.org, provides Indiana college cost information, an Expected Family Contribution, local scholarship information, side-by-side comparisons of Indiana colleges and much more.
School staff, staff and volunteers at youth serving agencies, and anyone else working with students and families are invited to attend the workshop on Wednesday, Oct. 31 from 11:45 a.m. until 1 p.m. at the Scott County Community Foundation office, 60 N. Main St., Scottsburg. Lunch will be provided if you register by calling 752-2057 or email info@www.scottcountyfoundation.org.