Education Matters Initiative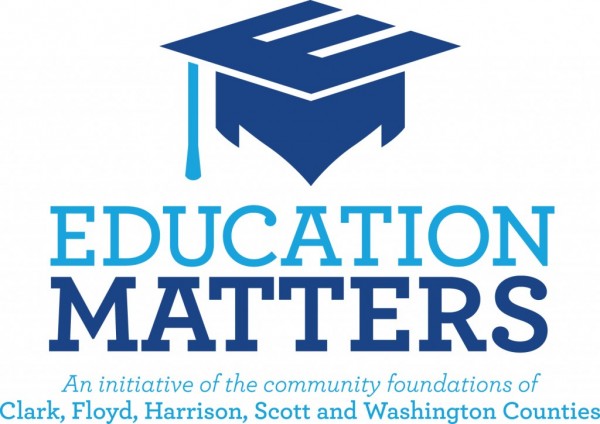 The numbers show that educational attainment in our region is well below national averages and is having an impact on our community, people, and businesses. In Southeast Indiana, only 25% of our workforce has an associate's, bachelors or professional degree, compared to 38% nationally.
To address this regional issue, the community foundations that serve Clark, Floyd, Harrison, Scott and Washington counties have partnered on an initiative called Education Matters Southern Indiana. The goal of Education Matters Southern Indiana is to help adult workers who started, but never completed, some form of post-secondary education. This represents roughly 40,000 people in Southern Indiana. Our goal is to increase attainment numbers by 25% in the next five years (10,000 people).
Four?solutions to the educational attainment issue have emerged from this collaboration:?the need for a public awareness campaign, a peer mentor program, a financial aid database, and convenient programs to assist the adult learner with their goals.
Contact us to become involved in moving the needle forward and reaching the untapped potential in our communities.
Click here?to register with Education Matters Southern Indiana to receive information on resources to help you achieve your goals.
You Can. Go Back. is the statewide adult education initiative. Find out if you are eligible for a state grant of $2,000 to finish your degree by visiting the website here.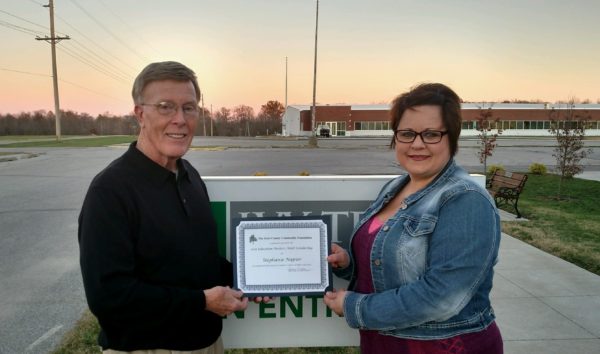 Stephanie Napier is a recipient of the Education Matters scholarship. She is attending Ivy Tech Community College to achieve her dreams of becoming a registered nurse.
?This is a true encouragement!? said Stephanie Napier, upon receiving her scholarship. ?I can?t say that furthering my education has been an easy journey. I always depended on my dad?s words of encouragement when it came to my education. No matter what obstacles get in your way, climb over them and show them who the true boss really is.?