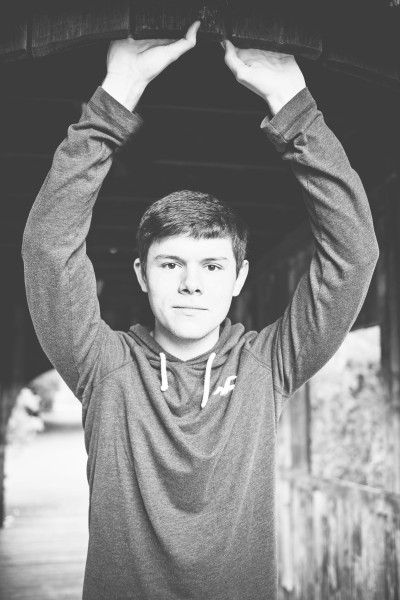 One Scott County student has been named recipient of a full-tuition, four-year scholarship as the Scott County Community Foundation 2015 Lilly Endowment Community Scholar.
Derek Everhart of Austin High School will receive full tuition to the Indiana college of his choice and a $900 yearly stipend for required books and equipment. He joins 33 other Lilly Scholar recipients from Scott County since 1998.
Derek is the son of Brian and Dana Everhart of Austin. He is a junior board member for the Greater Scott County Chamber of Commerce, president of Student Council, editor and chief of his school newspaper, volunteers for Big Brothers Big Sisters and is employed at Austin Pharmacy, among other activities.
Derek plans to attend Butler?University to major in pre-pharmacy.
?Getting the Lilly scholarship is a blessing to anyone, no matter their financial status,? said Derek. ?Being able to not have to worry about the monetary cost of an education gives a person the freedom to accomplish whatever they desire. Through the Lilly Endowment Scholarship I will be able to accomplish everything I have ever planned, and more. Because of that, I am grateful.?
?All of our applicants were exceptional this year,? said scholarship committee chairperson Barbara Broady.??We are sure Derek will succeed and represent our county very positively.?
Students were judged based on financial consideration, community involvement, extra-curricular activities, work activities, academics and two essays. Six students advanced to the interview portion. After the scholarship committee narrowed the field to one nominee and two alternates, the finalists? names were submitted to Independent Colleges of Indiana Inc. (ICI) for the selection of the Scott County recipient.
ICI is a nonprofit corporation that represents 31 regionally accredited degree granting, nonprofit, private colleges and universities in the state.
The scholarships are the result of a statewide Lilly Endowment initiative to help Hoosier students reach higher levels of education. Indiana ranks among the lowest states in the percentage of residents over the age of 25 with a bachelor?s degree. There were 143 scholarships awarded statewide.