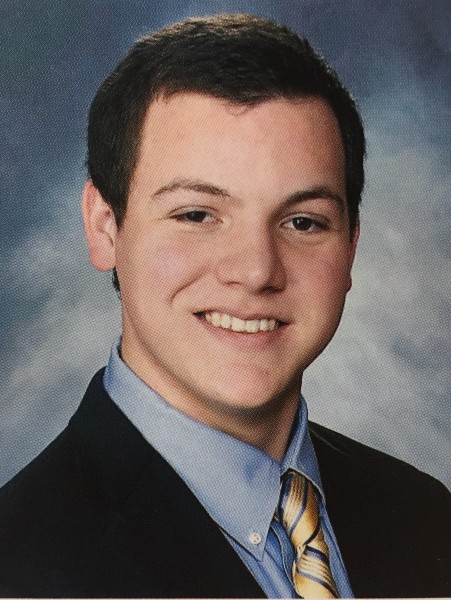 The Scott County Community Foundation has welcomed Evan Conder to the team.? Evan is the new Career-Life Research Specialist intern at the Scott County Community Foundation under a program funded by Lilly Endowment. The Community Foundation Internships (CFI) program is part of Lilly?s goals to help build healthy Indiana community foundations and to provide college students with real-life work experiences.
Evan will be working with the Scott County Partnership as he updates the curriculum of the Reality Store, which began in 2002 as a program originating from the CAPE initiative.? The Reality Store is for 7th grade students in Scottsburg and Austin Middle Schools, where students participate in a simulation where they are 28 years old, living in Scott County and working in the Louisville Metro Area.? Students do preliminary career interest work with their guidance counselors before going to the Reality Store.? When they come to Reality Store, they know the career that has been assigned based on interest, grades, attendance, etc.? Students then go through the simulation paying bills and budgeting their income for one month.? The goal is to be able to pay all bills needed to live, learn how to make choices to help them stay on budget and learn that to pay the bills one must earn a living wage.? Evan will be improving the Reality Store by updating the outdated wages, careers, living expenses.
Evan is a sophomore at Indiana University Bloomington where he studies Political Science and Economics while minoring in Spanish.? He plans to attend law school after receiving his undergraduate degree at IU, but currently unsure on what type of law he wants to specialize in.
?I am ecstatic to work with the Community Foundation and the Partnership to update this program that I once went through as a student,? said Evan.? ?I am very glad that I am able to help the Reality Store become a little more realistic for the students.?
Evan will be working under the direction of Jaime Toppe, the Foundation?s executive director, and Jene Bridgewater, the executive director of the Scott County Partnership.