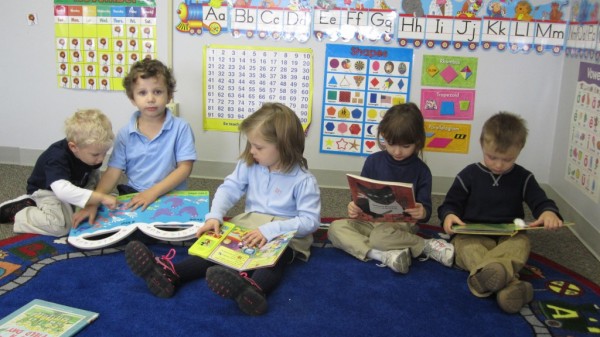 A partnership between the United Way of Scott County and Scott County Community Foundation has led to the launching of the Dolly Parton Imagination Library program for Scott County. This initiative delivers a free book every month to the home of Scott County children, from birth through age five. There are no income restrictions or any other requirements other than the child must reside in Scott County.
United Way and the Community Foundation are seeking to increase early childhood literacy rates through this program. With almost half of Scott County?s children entering kindergarten without necessary literacy skills, by providing books to children, this initiative will help to give children a head start on success in school and life.
A registration event will be held on Saturday, Jan. 26 from 10 a.m. until noon at the Imagination Station Scottsburg, 1523 N. Gardner, located north of Scott Memorial Hospital. Children can play for free while parents/guardians register them for the free books. There will be activities, refreshments and snacks, and Elmo will make a visit. There will also be stories read to the children who attend.
For those who are unable to attend the event but would still like to register their child, you may visit www.imaginationlibrary.com, call 752-2057, or email info@www.scottcountyfoundation.org for more information.
United Way of Scott County currently has a matching grant opportunity through the Indiana Association of United Ways and funded through Lilly Endowment. Any donations over $100 will be matched dollar-for-dollar from any donors who have not contributed to the United Way in the past year. Any donors who are currently donating to United Way through payroll deduction who increase their giving may also be eligible for a matching donation.
It costs only $25 to sponsor one child each year. If you would like to donate to this initiative, please mail your tax-deductible contribution to United Way of Scott County; PO Box 227; Scottsburg, IN 47170. You may also stop in the office at 60 N. Main St., Scottsburg.