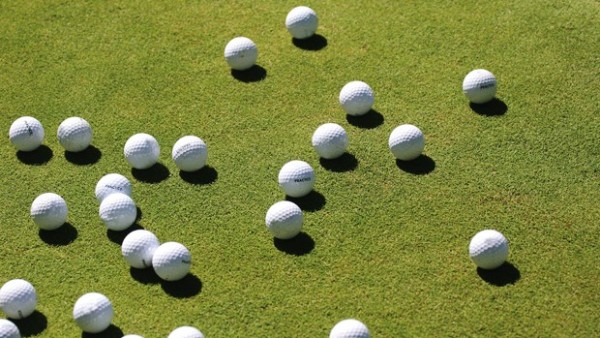 To kick off (or tee off!) the excitement of the final countdown to a matching grant deadline, the Scott County Community Foundation is hosting ?The Great April Fool?s Ball Drop.? This is a great way to support our community in a fun way!
Golf balls can be purchased for $100 each. There is no limit to the amount of balls purchased, so you can increase your chances through buying more balls! All balls will be dropped from a 60-foot bucket truck, courtesy of the City of Scottsburg Electric Department. The ball that makes it in the hole or closest to the pin will enable the donor the opportunity to designate the money to an endowment fund of the winner?s choice at the Community Foundation. The big event will be held Friday, April 1 (no joke!) at noon at Westwood Golf Course. You do not need to be present to win.
All proceeds will be matched up to $1 for $1 through a matching grant opportunity from Lilly Endowment, depending on the fund chosen by the winner. The Scott County Community Foundation has 85 funds to benefit a variety of causes. The winner may also choose to establish a new, named fund depending on the amount of golf balls purchased. This is a great way to honor a family or business, or remember a loved one.
The Scott County Community Foundation is in the final month of a fundraising campaign to match a $500,000 grant from Lilly Endowment. Upon meeting the match, it will increase the amount of grants and scholarships to the community by 20 percent every year. The Community Foundation has awarded over $3 million in grants and scholarships since it was established 19 years ago.
All balls must be paid for by March 31, 2016. They can be purchased by contacting the Scott County Community Foundation at 812-752-2057, email info@www.scottcountyfoundation.org or stop in the office at 60 N. Main St., Scottsburg. You may also mail your tax-deductible contribution to PO Box 25, Scottsburg, IN 47170.