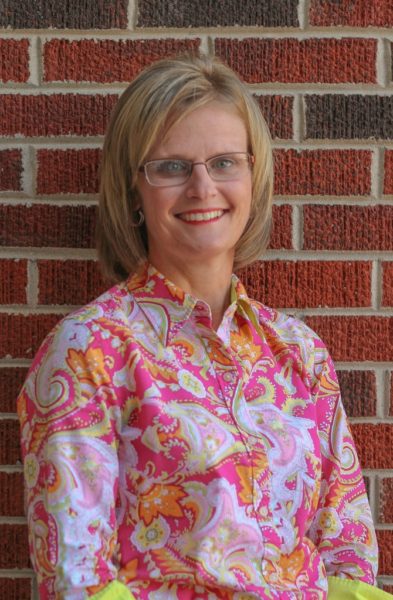 We welcome?Heather White to our?Board of Directors. Heather?begins her term Oct. 1, and replaces outgoing board member Barbara Broady.
Heather and her husband, Jim, have been married for 23 years and both graduated from Austin High School. Their son Tyler is a sophomore at the University of Indianapolis, and son Caleb is a senior at Scottsburg High School.
Heather attended Sullivan University and the University of Louisville, graduating with an associate?s degree in business and marketing. She is in her 13th year as administrative assistant at Scottsburg Elementary School.
Heather is active as a mentor for Big Brothers Big Sisters of Scott County, and started her service with the Community Foundation two years ago on the grants committee. She enjoys watching her son play tennis, reading, photography, and spending time with her family.
?I feel that our community has great potential in many areas,? said Heather, when asked why she joined the Community Foundation board. ?I wanted to be involved with a team of others that share the same vision.?
?I appreciate how the Foundation is able to help improve our community in numerous ways while at the same time reaching out to all age groups to make a positive change,? shared Heather.
?I am extremely glad to welcome Heather to the Board,? said incoming Board Chairman Terry Wolka. ?Heather has served on the grants committee, and has been a tremendous asset and volunteer. With her outgoing personality and desire to make Scott County a better place, she will be a welcomed addition to the Board.?
?I also want to thank Barbara for her service to the Board,? continued Wolka. ?Barbara has served as our scholarship committee chairperson for the last few years, and has spent countless hours in dedicated service to the Foundation.?