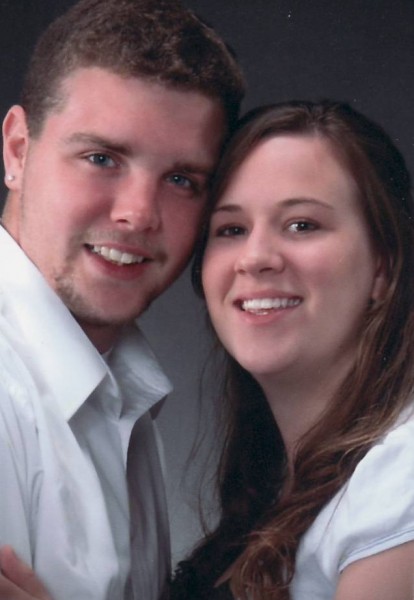 A grant from Lilly Endowment has provided the opportunity for the Scott County Community Foundation to hire a new intern for administrative support. Hannah Hatton is currently a senior Indiana University Southeast where she is majoring in psychology. She will assist with the youth website, community e-newsletter and other office support while working for the Foundation.
Hannah will graduate in May of 2013. She is active in Psychology Club and Psi Chi, the honorary club for psychology students. She is also involved with Christian Student Fellowship, where she serves as vice-president, and the Honors Program, where she is co-chair of the Student Advisory Board. After graduation, Hannah plans to attend a master?s program for school counseling and become a high school guidance counselor.
Hannah is a 2009 graduate of Jennings County High School where she was actively involved in Fellowship of Christian Students, National Honor Society, and Yearbook, where she was the Editor-in-Chief. She enjoys watching movies, spending time with friends and family, and going on vacation. Hannah is the daughter of Glenda Farrell-Mangum, Jesse Mangum, and the late Donald Farrell.
Hannah has been married for two years to Blake Hatton, who also graduated from Jennings County in 2009. Blake also attends IUS and will graduate in May 2014 with a bachelor?s degree in business. They just recently moved to Scottsburg and are enjoying living there with their dog, Peanut.
?I am really looking forward to working as an intern for the Community Foundation and learning more about how it helps out Scott County,? said Hannah. ?Being a Lilly recipient in Jennings County, it makes me feel like I can give back just a small part of what the Lilly Endowment Scholarship gave to me by interning for the Community Foundation.?
The Community Foundation Internships (CFI) program is part of Lilly?s goals to help build healthy Indiana community foundations and to provide college students with real-life work experiences.
?We are very grateful to have Hannah work for the Foundation during this school year,? said Executive Director Jaime Toppe. ?The CFI program has been a tremendous opportunity not only for community foundations and our interns, but for the community as well. We are able to provide some insight on the nonprofit sector to our interns, and hopefully they can use these skills and knowledge in their careers.?
For more information on the Scott County Community Foundation, please call 752-2057, email info@www.scottcountyfoundation.org, visit the website at www.www.scottcountyfoundation.org or stop in the office at 60 N. Main St., Scottsburg.