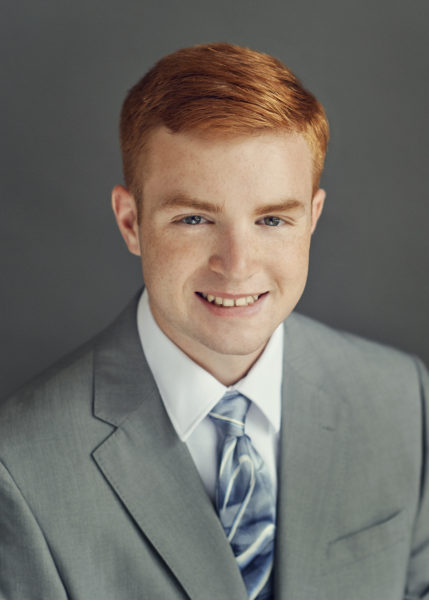 One Scott County student has been named recipient of a full-tuition, four-year scholarship as the Scott County Community Foundation 2018 Lilly Endowment Community Scholar.
Isaak Mount of Scottsburg High School will receive full tuition to an accredited public or private nonprofit college or university in Indiana of his choice, and a $900 yearly stipend for required books and equipment. He joins 36 other Lilly Scholar recipients from Scott County since 1998.
Isaak is the son of Jason and Shannon Mount of Scottsburg. He is active in the Band of Warriors, Student Council and several Indiana Academic Teams. He is the President of the Scott County Youth Grantmaking Council, where he serves the community through numerous service projects.
Isaak is unsure where he wants to attend college but plans to major in mathematics and possibly economics.
?I am extremely honored and proud to be Scott County?s Lilly Scholar,? said Isaak. ?This opportunity will open doors for me that I never imagined.?
?The Scott Community Foundation is very excited for Isaak and the opportunities that this scholarship will provide him in his educational pursuits and career choices,? said Josh Stigdon, the Community Foundation?s scholarship committee chairperson.??Isaak has proven himself to be an exceptional student and active participant in school and community projects.?
Students were judged based on financial consideration, community involvement, extra-curricular activities, work activities, academics, honors and awards, letters of recommendation and two essays. Eight students advanced to the interview portion. After the scholarship committee narrowed the field to one nominee and two alternates, the finalists? names were submitted to Independent Colleges of Indiana Inc. (ICI) for the selection of the Scott County recipient. ICI is a nonprofit corporation that represents 30 regionally accredited degree granting, nonprofit, private colleges and universities in the state.
The primary purposes of the Lilly Endowment Community Scholarship Program are to help raise the level of educational attainment in Indiana; ?to increase awareness of the beneficial roles Indiana community foundations can play in their communities; and to encourage and support the efforts of current and past Lilly Endowment Community Scholars to engage with each other and with Indiana business, governmental, educational, nonprofit and civic leaders to improve the quality of life in Indiana generally and in local communities throughout the state.
There were 143 scholarships awarded statewide, and there have been 4,340 students who were awarded scholarships since the inception of the Lilly Endowment Community Scholarship Program. Lilly Endowment has invested over $372 million into this initiative.