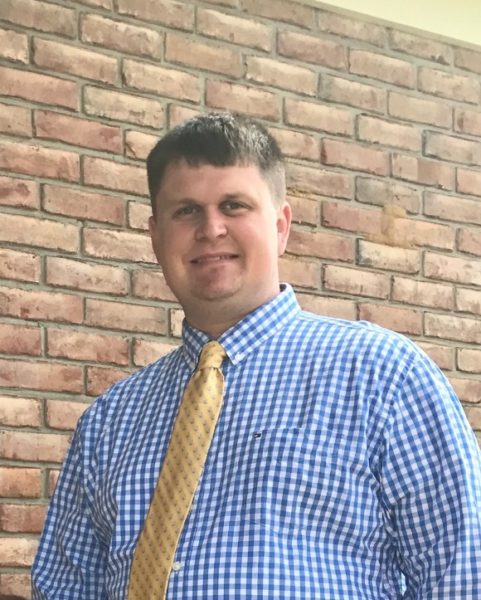 The Scott County Community Foundation has welcomed Jami Parks to the Board of Directors, with his term beginning Oct. 1. He is replacing outgoing board member L.L. Lowry. The Community Foundation is a philanthropic organization that enables donors to support the community through scholarships and grants, and is celebrating its 20th anniversary this year.
Jami and his wife, Adrienne, are residents of Lexington. Jami is the business manager at Scott County School District 1, while Adrienne is a Certified Physician Assistant at St. Luke?s Medical Ministry. They are parents to Benjamin, a kindergarten student at Austin Elementary, and Amelia, age 3.
Jami is a 2000 graduate of Austin High School, and graduated in 2004 from Indiana University Southeast with a bachelor of science degree in business management. He is the golf coach for Austin Middle School, a member of Scottsburg First Christian Church, and a University of Kentucky basketball fan. He shared that he enjoys playing as much golf as life allows.
?I love Scott County and I want to see future generations be proud to Scott County home,? shared Jami when asked why he agreed to serve as a board member. ?I feel it is my responsibility to give back to the community that has given so much to me.?
?Jami has already impressed us with his expertise and thoughtful opinions when he joined our Finance and Investment Committee earlier this year,? shared Executive Director Jaime Toppe. ?We look forward to having his guidance as we assist our donors with their charitable giving back to our community.?
L.L. Lowry's service on the Board has ended, but he remains on the Foundation's Finance and Investment Committee. He served 12 years on the Board over the years, and was also Executive Director from 2008-2011.
?LL has been one of the most involved and dedicated members in our Board?s history,? said Board Chairman Josh Stigdon. ?He has put in countless hours on the Board, as Executive Director, and on committees that has helped grow the Foundation to where we are today.? His hard work will be greatly missed!?