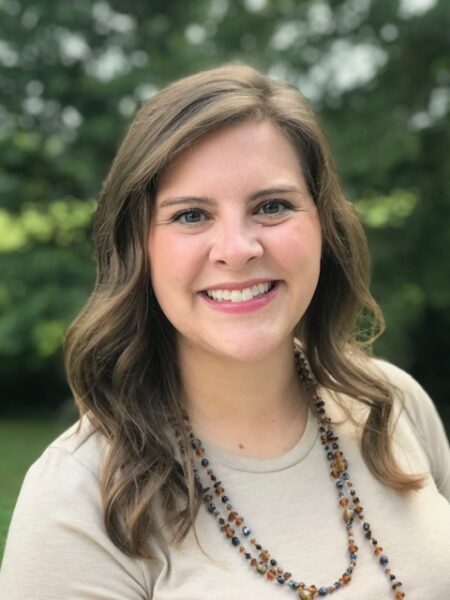 The Scott County Community Foundation has welcomed Jamie Longacre to the Board of Directors. She will begin her term Oct. 1. The Community Foundation is a nonprofit organization that assists donors with their charitable giving. By giving to a permanent endowment fund, donors' dollars are able to support the community with not only today's needs, but those for generations to come.
Jamie is married to her high school sweetheart, Taylor. They have two sons, Harrison and Marshall. They have resided in Scott County for five years.
Jamie received her bachelor of science degree in public affairs with a concentration in nonprofit management from Indiana University. She is employed as a database consulting specialist with Bloomerang.
Jamie and her family enjoy exploring Indiana state parks, where they hike and kayak. She is also a board member of Discovery Time Child Care and Preschool, and involved with the Vienna-Finley Elementary School PTO. She also coaches her son's basketball team.
"When I was in high school I received a community foundation scholarship that would change my educational trajectory," shared Jamie. "With this scholarship, I was then able to pursue my educational and personal dreams. I know first-hand the transformational impact of how a community foundation can change lives. I look forward to the opportunity to serve and invest in Scott County."
"We are so excited to welcome Jamie to the Board of Directors," said Executive Director Jaime Toppe. "Jamie started her service to the Foundation on our newly-formed Welcoming Committee and she was instrumental in creating the Sco Co Connect initiative, which seeks to make new residents feel welcome in our community. With her nonprofit background, her expertise is going to be very valuable to the Board and our community."
For more information on the Scott County Community Foundation, call 752-2057, email info@scottcountyfoundation.org, stop by the office at 60 N. Main St., Scottsburg, or visit the website at www.scottcountyfoundation.org.