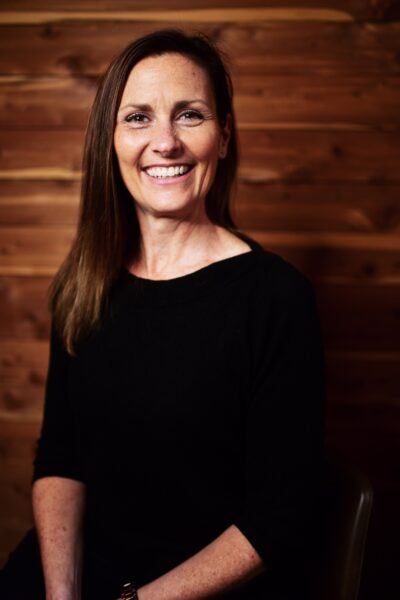 The Scott County Community Foundation ("SCCF") has welcomed Jennifer Coward to the Board of Directors. She begins her term Oct. 1. The Community Foundation is a nonprofit organization that assists donors with their charitable giving. By giving to a permanent endowment fund, donors' dollars are able to support the community with not only today's needs, but those for generations to come.
Jennifer and her husband, Mark, reside in Lexington. They have three adult children, Luke, Sam and Julia, and three married-in children, Lauren, Sarah and Tommy. They also have two grandchildren, Eli and Jane.
Jennifer has her bachelor's degree in education from Indiana University and is a realtor with Semonin Realtors. She is President-Elect for Kiwanis Club of Scott County, serves on the board of directors for Southern Indiana Realtors Association, and is a member of the Scott County Chamber of Commerce. She enjoys reading, listening to podcasts, hiking and spending time with family.
"I joined the Board because I love the mission of the SCCF," shared Jennifer. "The time, effort and talent it takes to give back in such amazing ways is definitely something to be proud of. I am honored to serve on the Grants Committee and the Welcoming Committee, and my experience in these committees has been amazing. I am so excited to be a part of the leadership team and to help continue the mission of making an impact in Scott County."
"We are thrilled to have Jennifer join the Board," said Executive Director Jaime Toppe. "When her family moved here a few years ago, she jumped right into getting involved in the community, and she has been a valuable volunteer ever since. We look forward to having her wisdom help guide the decisions of the Foundation."
For more information on the Scott County Community Foundation, call 752-2057, email info@scottcountyfoundation.org, stop by the office at 60 N. Main St., Scottsburg, or visit the website at www.scottcountyfoundation.org.