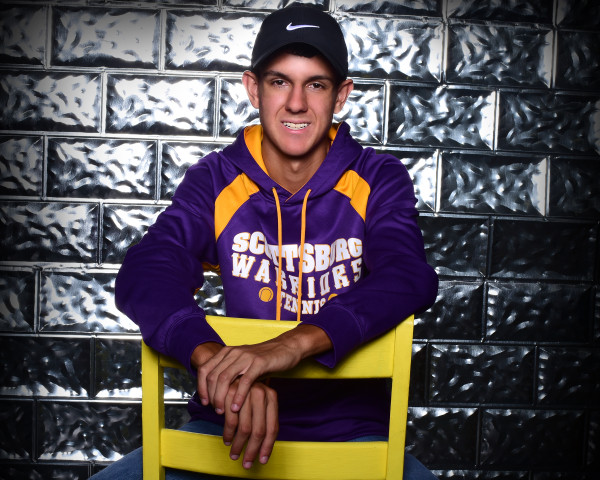 One Scott County student has been named recipient of a full-tuition, four-year scholarship as the Scott County Community Foundation 2016 Lilly Endowment Community Scholar.
Jordan Shuler of Scottsburg High School will receive full tuition to the Indiana college of his choice and a $900 yearly stipend for required books and equipment. He joins 34 other Lilly Scholar recipients from Scott County since 1998.
Jordan is the son of Cherie Shuler and Greg Shuler, both of Scottsburg. He is active with First Christian Church, where he serves on the worship team and with the youth group, serves on the Scott County Youth Grantmaking Council, is a member of the Band of Warriors, Model United Nations team, plays tennis and golf, among other activities.
Jordan plans to attend Grace College to major in accounting and sports management.
?Receiving the Lilly Scholarship means so much to my family and me,? said Jordan. ?This has taken a huge burden off of my mom and me. It is a really good feeling to know that when I graduate in four years, I will be graduating debt free. I will never be able to fully express my gratitude to the Community Foundation and to the Lilly Endowment for giving me this opportunity.?
?It is my pleasure to announce that Jordan Shuler has been selected for the 2016 Lilly Scholarship to represent Scott County,? said Scholarship Committee Chairperson Barbara Broady.??He is a fine young man. I am sure he will apply his knowledge and ability to do his very best in his collegiate goals.?
Students were judged based on financial consideration, community involvement, extra-curricular activities, work activities, academics and two essays. Five students advanced to the interview portion. After the scholarship committee narrowed the field to one nominee and two alternates, the finalists? names were submitted to Independent Colleges of Indiana Inc. (ICI) for the selection of the Scott County recipient.
ICI is a nonprofit corporation that represents 31 regionally accredited degree granting, nonprofit, private colleges and universities in the state.
The scholarships are the result of a statewide Lilly Endowment initiative to help Hoosier students reach higher levels of education. Indiana ranks among the lowest states in the percentage of residents over the age of 25 with a bachelor?s degree. There were 142 scholarships awarded statewide.