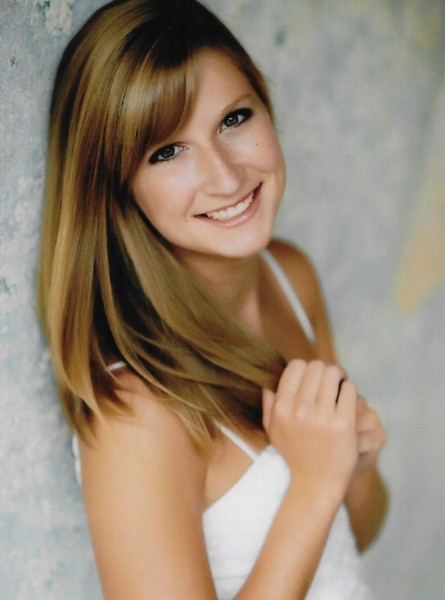 A grant from the Lilly Endowment has provided the opportunity for the Scott County Community Foundation to hire a new intern to help with health programs in the community.? Kelsie Collins is working as the Health Assessment Project Coordinator, where her duties involve assisting the work done on a special project that will gather information regarding health resources (family violence, substance abuse, mental health, socio-economic factors including education, nutrition and exercise) in Scott County.
Kelsie Collins is a sophomore at Taylor University in Upland, Ind.? She is majoring in psychology, minoring in studio art and will graduate in May 2017.? She is currently a Discipleship Assistant at her school and an active member of the campus organization known as Real Life.? This program works with inner city kids that live in Marion. After graduating from Taylor University, Kelsie hopes to earn her master?s degree in psychology with a concentration in Art Therapy. After receiving her counseling license, she hopes to begin her career with the primary goal of helping others.
Kelsie graduated from Scottsburg High School in 2013 with an Academic Honors Diploma.? She was an active member of Student Council, Sunshine Society and French Club.? Kelsie lead both her cross country and track teams as well.? She was a member of the National Honor Society her sophomore, junior and senior years.
Kelsie is the oldest of three children.? She is a current resident of Scottsburg, where she was born and raised.? She enjoys spending time with her friends and family, reading and creating art of all kinds.
?I am very excited about working with the Scott County Community Foundation and the Scott County Partnership?s Get Healthy Scott County committee,? said Kelsie.? ?I am grateful to have the opportunity to learn and apply new skills.? I look forward to meeting new people, learning new things about the health of Scott County and collaborating with organizations within the community.?
The Community Foundation Internships (CFI) program is part of Lilly?s goals to help build healthy Indiana community foundations and to provide college students with real-life working experiences.
?On behalf of the Get Healthy Scott County initiative, we are looking forward to have Kelsie working with us to gather information on health resources. The CFI program has been a great benefit to Scott County, and Kelsie?s reports will help the committee work towards positive health outcomes.?