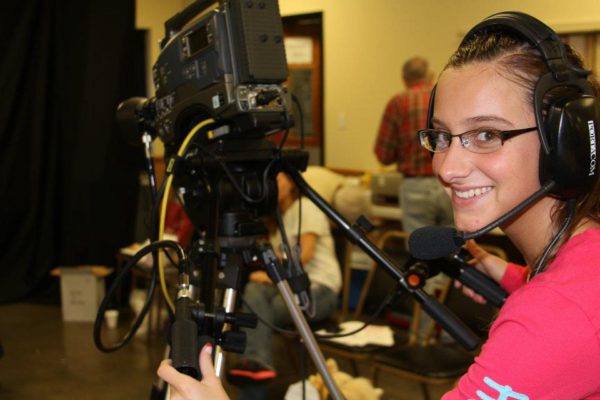 A new endowment fund created at the Scott County Community Foundation will help provide funding for children for generations to come. The Scott County Kids First Fund will help the local nonprofit with their mission of helping children year-round.
Scott County Kids First was formed 25 years ago to help children and families in need. Most Scott County residents are familiar with the annual Kids First televised telethon, which is hosted by founder Walker Amick and Scottsburg Mayor Bill Graham, along with other community leaders. Each year, the weekend before Thanksgiving, merchants, citizens and local ?celebrities? donate items to be auctioned, with the proceeds assisting children year-round. After the auction, 50 percent of the proceeds are distributed immediately, with the remainder set aside to meet needs throughout the year.
?We constantly have a need for food, clothing, winter coats and shoes for children,? said Jessica Jones, Kids First Treasurer. ?The funds are only raised once a year and have become very important to our entire community, our children, schools and other organizations.?
The proceeds from the auction are divided among many local organizations. The local schools purchase warm clothing, coats and shoes for children in need. The Nelson Spaulding Community Clearinghouse receives funds to distribute food to families in need. Funds have helped children with severe illnesses.
Other local organizations that have received funding include: Big Brothers Big Sisters of Scott County, CRADLE Pregnancy Resource, Scottsburg Kiwanis Club, Lexington Little League, Scott County 4-H, Purdue Extension, Scott County Special Olympics, Scott County Little League, Scott County School Districts 1 and 2, Scott County Youth Football League and the Pilot Club.
?Our schools, the Clearinghouse, and our community depend on us each year to be a success and each year it becomes harder,? said Jones.
By establishing an endowment fund, this will help provide additional support to Scott County Kids First if there are years that the auction doesn?t meet the nonprofit?s goals. Kids First was also able to take advantage of a special matching grant program that the Scott County Community Foundation offered in celebration of its 20th anniversary.
With an endowment fund, contributions are invested but only a portion of the earnings are spent, allowing the fund to last forever, explained Jaime Toppe, Scott County Community Foundation Executive Director.
?By having an endowment fund, this offers a reliable source of income for Kids First each year,? said Toppe. ?The Kids First Board of Directors sees the value that can come through a permanent fund. We are honored that they have placed their trust in the Scott County Community Foundation to create sustainability and meet their goals of helping children.?
People in the community who are passionate about supporting Kids First and the causes they support are encouraged to donate to their endowment fund in any amount. To send a tax-deductible contribution, you may mail to the Community Foundation at PO Box 25; Scottsburg, IN 47170, or stop in the office at 60 N. Main St., Scottsburg. Please call 812-752-2057 or visit www.www.scottcountyfoundation.org with any questions.