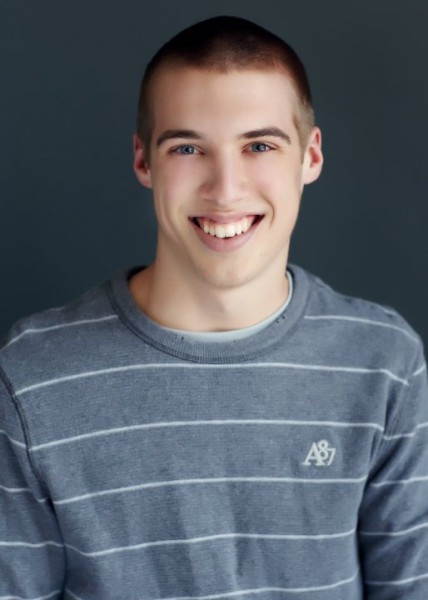 A grant from the Lily Endowment has provided the opportunity for the Scott County Community Foundation to hire a new intern to assist with educational programs in the community. Logan Wells has been selected to work as the Education Assessment Project Coordinator, taking on duties to assist schools, community boards and committees with educational programs. He will be collecting data from various programs throughout the county in order to improve educational outcomes for the community.
Wells will be a senior at Hanover College in the fall where he is majoring in English and minoring in Communication Studies. He is a graduate of Scottsburg High School, class of 2011. Wells is a member of the Hanover College track and cross country team as well as an active member of Hanover College?s Love Out Loud program and Communication department. An avid journalist, Wells has written for various school and professional publications. After graduation, Wells hopes to pursue a doctoral degree and travel abroad to Europe.
Wells is the youngest of two children and the son of Scott County School District 2 teachers, Brady and Julie Wells. He currently resides in Scottsburg and also works as a summer camp counselor at the Scott County Family YMCA. He enjoys running, reading, writing, cats and anything to do with AMC.
?This is a fantastic opportunity,? said Wells. ?I fully expect working with the Community Foundation to give me invaluable experience and possible direction for the future. It?s also a great chance for me to give back and provide some of the same, and better, opportunities that I?ve had growing up in Scott County.?
The Community Foundation Internships (CFI) program is part of Lilly?s goals to help build healthy Indiana community foundation and to provide college students with real-life work experiences. ?
?We are very excited to have Logan working with us this summer to compile information on the youth and educational resources in our community,? said Jaime Toppe, executive director for the Community Foundation. ?This internship is a result of collaboration among the Community Foundation, Scott County Partnership and United Way of Scott County, and it just shows how much we can get accomplished when we work together.?