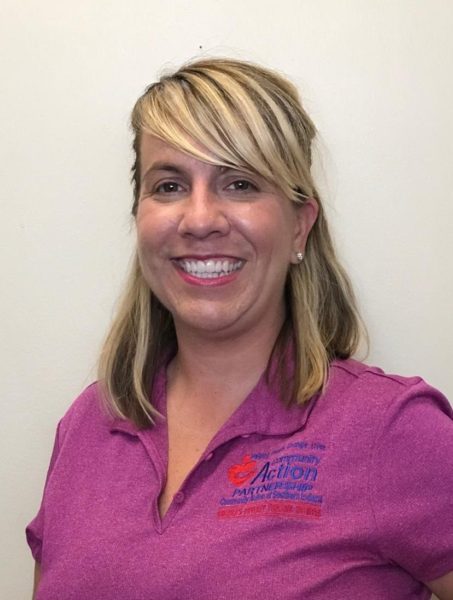 The Scott County Community Foundation has welcomed Melissa Woods to the Board of Directors. She begins her term Oct. 1, and replaces board member Lisa Conder. The Community Foundation is a philanthropic organization that enables donors to support the community through scholarships and grants.
Melissa and her husband, Chris, are residents of Scottsburg and have a three-year-old daughter, Cree. Melissa is the Director of Fund Development for Community Action of Southern Indiana, while Chris is a Journeyman Lineman for Clark County REMC.
Melissa graduated from Austin High School and obtained her bachelor of arts degree in political science from Indiana University Southeast. She is a member of American Martyrs Catholic Church, and has served on the Community Foundation?s grants committee for two years. In her spare time, she enjoys spending time with family and friends.
?My heart remains to be in Scott County,? said Melissa, when asked why she volunteered to serve as a board member. ?My parents raised me to know the importance of giving to and helping others. I was raised for the better part of my life here, and it is where my husband and I reside and are raising our daughter.?
?I believe in philanthropy and making a difference in our community,? said Melissa. ?I also want to set a good example for our daughter, so that she realizes the importance of the Scott County Community Foundation and the good that comes from this wonderful organization. Scott County Community Foundation is making a difference every single day in our community! I am so excited to be a part of making that difference!?
?We are excited to have Melissa join our Board,? said Executive Director Jaime Toppe. ?The enthusiasm and knowledge that she has shared on the grants committee will help us continue to grow in our mission of serving our donors and community.?
Outgoing board member Lisa Conder has served six years on the Board of Directors, and will remain on the Finance and Investment Committee.
?Lisa has been an excellent board member and her knowledge and creative ideas will be missed,? said Board Chairman Josh Stigdon. ?Lisa was a great representative of the Foundation to the community and we greatly appreciate her service.?