Michael Everett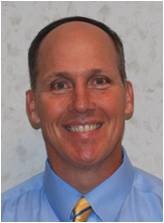 Mike and his wife, Mary, reside in Scottsburg. They have three children, Seth, Samuel and Sarah.
Mike is a graduate of?Grand Canyon University with a bachelor of science degree and master of public administration degree in health care management. He is a Certified Materials & Resource Professional (CMRP). He is the?CEO of Scott Memorial Hospital.
Mike is a veteran of the U.S. Marine Corps, enjoys camping, hiking and being with family.
Mike is the Chairperson for our Governance Committee.
"I?joined the Board because of my love and care of others, and to ensure health care services are available for others. I want to give back to the community and help sustain growth for future generations."