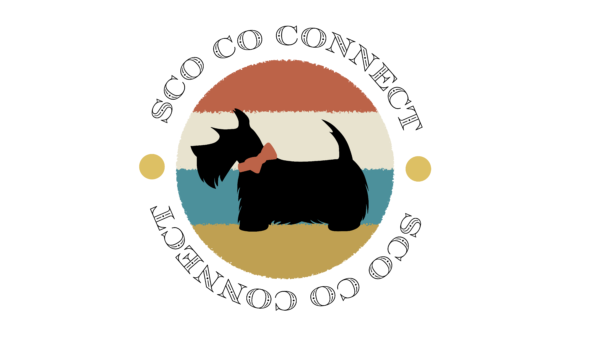 In an effort to make new Scott County residents feel welcome, the Scott County Community Foundation has created a new initiative, Sco Co Connect. The purpose is to help new residents learn about community resources, engage those interested in volunteer opportunities, and connect them with ambassadors to give a warm welcome to the community. Residents will receive a welcome bag thanks to the generosity of several sponsors. A coloring book featuring Scott County landmarks drawn by local high school art students will also be provided to new elementary school students who have recently moved here.
The Community Foundation established Sco Co Connect after studying the results of Forward Together, a community needs assessment that was released in 2020 through a partnership with Indiana University Southeast. One of the questions asked residents to respond to the statement: "Our community is welcoming to newcomers" and less than half of the respondents agreed or strongly agreed with that statement.
"I've only lived here about 14 years, but I love this community!" shared Al Riggle, a board member and welcoming committee chairman for the Scott County Community Foundation. "A strong sense of community is important to quality of place and quality of life."
An opening reception, Sco Co Connection Fest, will be held Sunday, April 30 from noon until 3 p.m. at Montgomery Farms, 1122 E. Radio Tower Road, Underwood. There will be a craft fair, a free bouncy house for kids, food trucks, and booths for nonprofits and other organizations who are interested in sharing information with our new neighbors.
Those interested in having a craft booth, nonprofit/community organization table, or food truck should contact Jaime Toppe at info@scottcountyfoundation.org or 812-752-2057. You may also stop in the Community Foundation at 60 N. Main St., Scottsburg.
You can stay connected with Sco Co Connect through www.scococonnect.org or the Facebook page www.facebook.com/ScoCoConnect.
"We encourage you to find us on social media and help spread the word to any new residents who have moved here," said Riggle. "We want 100% of our residents to feel that our community is welcoming to newcomers!"
The Scott County Community Foundation would like to thank the sponsors for making this initiative possible. The Gold sponsors are Scott County School District 1, Scott County School District 2, and Scott Memorial Health. The Silver sponsor is Schneck Family Care. The Bronze sponsors are City of Austin and City of Scottsburg. For more information on sponsorships, you may contact Jaime Toppe at the information listed above.