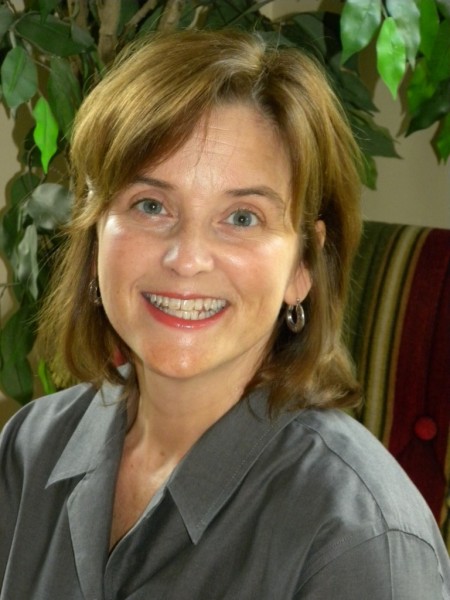 A grant from the Lilly Endowment has provided the opportunity for the Scott County Community Foundation to hire a new intern to assist students with planning after high school. Lynda Phillips is working as the Career and College Counselor, where her duties involve counseling students at the local high schools with career and college choices, scholarship and financial aid opportunities, career shadowing and intern classes, and serving on educational committees in the community that seek to improve educational outcomes.
Lynda is the daughter of Dean and Carol Stead, and a 1984 graduate of Scottsburg High School. She attended Indiana University and graduated in 1988 with a degree in marketing and management. She married Matt Phillips in 1989, and through his service as a pilot for the Air Force, had the opportunity to live in Oklahoma, Florida, Georgia, Kansas and Germany until Matt?s military retirement in 2007.
Lynda was most recently the District Coordinator for the Scott County Soil and Water Conservation District. She is a graduate student in her last year of the Indiana University Southeast Masters of School Counseling program.
Lynda served in various capacities in the communities where her family was stationed, including Mothers of Preschoolers Coordinator, multiple school advisory boards and church councils. She and her husband are members of the First Christian Church of Scottsburg. She enjoys playing the piano, gardening, paper crafts and reading. She is a ?full-fledged soccer mom? and spends many hours driving to and watching soccer.
??????????? ?I really appreciate the opportunity to serve as a College and Career intern, and look forward to the upcoming year,? said Lynda. ?
??????????? The Community Foundation Internships (CFI) program is part of Lilly?s goals to help build healthy Indiana community foundations and to provide college students with real-life work experiences.
??????????? ?The Scott County Community Foundation is very interested in funding education in our community, whether that is through grants or opportunities such as this internship program,? said Executive Director Jaime Toppe. ?Through Lilly?s generosity, this is a wonderful way for students to get more access to the choices available to them after high school, which will in turn help them to be successful and productive members of our community.?
??????????? For more information on the Scott County Community Foundation, please call 752-2057, email info@www.scottcountyfoundation.org, visit the website at www.www.scottcountyfoundation.org or stop in the office at 60 N. Main St., Scottsburg.