The Scott County Community Foundation is celebrating our 20th anniversary in 2017. Throughout the year, we will share stories from people who have been impacted by the efforts of our donors and volunteers.?Former YGC member and current intern Lindsey Boswell shares about how the Youth Grantmaking Council affected her.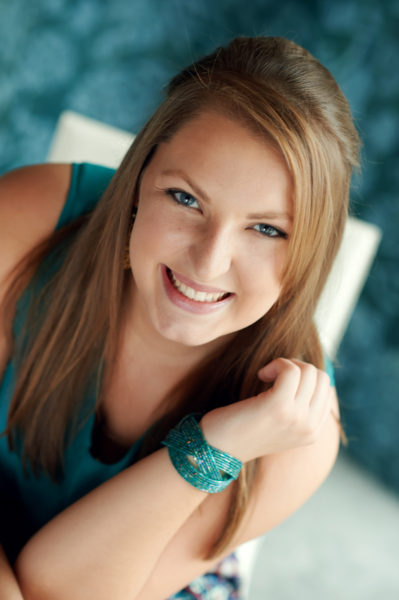 "The Scott County Community Foundation has opened doors for many people, and mine came greatly in the form of the Youth Grantmaking Council (YGC).
When I was in fifth grade, I was handed a brochure that spoke of leadership, grants, and philanthropy. I did not know what these things were, but that soon changed after I became a part of the council. For the last eight years, I have seen the YGC expand from about 15 total members, to 23 voting members and an ever growing Community Service Committee.
The main purpose of the Youth Grantmaking Council is to award grants to projects that benefit the youth of Scott County. This is probably one of the most fulfilling things I have ever experienced. The passion the applicants exhibit when speaking about their project, or when receiving their grant shows that there are many individuals that are committed to bettering our community. Over the years, several community issues were brought to my attention solely because a group applied for a grant that could help the problem.
The YGC teaches its members many essential life skills, including problem-solving, decision-making, collaboration, leadership, and public speaking. The grants cycle always came with multiple meetings the involved hours of deliberation before agreeing upon our recipients. It was a crucial time that taught us passion and compromise. The YGC also teaches young adults the importance of being involved in their community, and the ability to make a difference for someone else.
At the beginning of my senior year, I was thrown into the college search. While looking at my passions, skills, and interests, all signs pointed back the YGC. Because of the council?s impact on my life, I decided to major in Nonprofit Management and Leadership at Indiana University-Bloomington.
The Community Foundation has given me so many opportunities over the years, and it did not end with the Youth Grantmaking Council. Before I graduated in May 2016, I applied for a multitude of scholarships. At the Spring Banquet, I was honored to receive the Dale McNeely Memorial Scholarship, from the Community Foundation. According to the Foundation?s website, they awarded over $85,000 worth in scholarships just last year, and that is possible through the many people that support the foundation.
It is very evident that the Foundation has focused on its mission of ?looking forward and giving back? to those in the community for the last 20 years. I can?t wait to see how this only grows in the future."