The Scott County Community Foundation is celebrating our 20th anniversary in 2017. Throughout the year, we will share stories from people who have been impacted by the efforts of our donors and volunteers.?We truly value our relationship with United Way of Scott County. We have enjoyed a strong partnership for many years. Not only do our organizations share office space, but?we also share our Finance Officer! We partnered almost five years ago to bring the Dolly Parton Imagination Library to Scott County, and we have continued our education efforts through?our Early Childhood Committee. United Way of Scott County Executive Director Nancy Riley shares her thanks for the friendship we all appreciate. (And she's not kidding, we really do take our days off together!)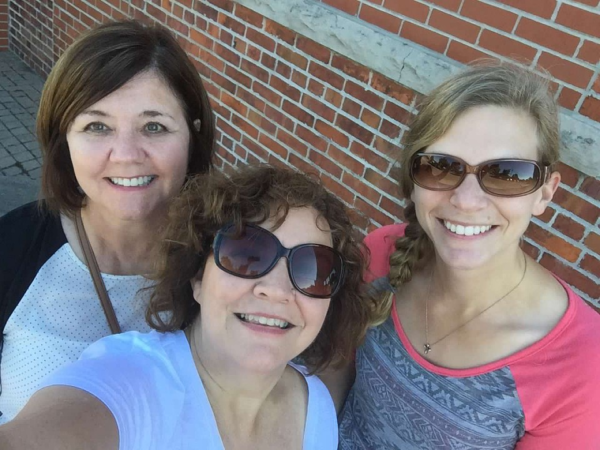 ?'What if tomorrow you had only the things you gave thanks for today?'
Inspirational quotes show up on pillows, artwork and signs in many of our homes and offices.? They have become so common that it is easy to read them and move right along.
I?am fortunate to work in the world of philanthropy through my position as Executive Director of the United Way of Scott County. My daily life allows me to not only work in the same office as our Scott County Community Foundation but also to work hand in hand with them in many cases. I find here is where gratitude and its outward expression through giving and generosity are part of daily life.
We say that United Way is the checking account for our county and the Foundation is the savings account. I am often astonished to learn the stories of gratitude that inspire giving by generous donors and friends, on both sides.
I have personally witnessed the way the Foundation works toward giving back, and ensure a way for people of our community to give back.? Whether it is by a fundraiser, a special fund, or a grant, the Foundation provides a way for each of us to give back and give to the future. They provide a way to engage literally from birth to death and even beyond!
If you want to meet a staff that is truly dedicated, honorable, and caring you look no further than Jaime Toppe and Charlotte Boswell. At work I have pictures of my family and best friends. At my home I have pictures of my family from work. People will joke that even on our days off we tend to wind up together!
Thanks should not only come on holidays, but every day, all year long, I am thankful for the Scott County Community Foundation."