The Scott County Community Foundation is celebrating our 20th anniversary in 2017. Throughout the year, we will share stories from people who have been impacted by the efforts of our donors and volunteers.?We?enjoy a great relationship with the Scott County Partnership. Not only do we join together to address community issues, the Partnership has been a grant recipient over the years for many of their programs. The Partnership's Executive Director, Jene Bridgewater, shares how?our collaboration has worked for the good of Scott County.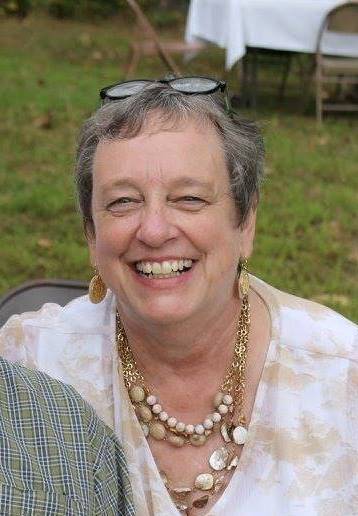 "The Scott County Partnership enjoys a positive, working relationship with the Scott County Community Foundation that spans two decades! The Partnership was incorporated as a non-profit just one year after the Foundation and we have been and are privileged to work on many initiatives and projects with the Foundation. Together, the Foundation and the SCP worked to fund the building of the Clearinghouse and the construction of the Clearinghouse. The Foundation partnered with the SCP to ensure the Clearinghouse was off to a great start.
Likewise, the Foundation and the SCP worked together to build the LifeLong Learning Center. Later, the Foundation?and the Partnership applied for and received the CAPE (Community Alliance Promoting Education) grant from Lilly Endowment. This grant brought $5 million to Scott County and was used for many educational initiatives. ?Innovative programs developed during this time are still in operation today. Programs such as Reality Stores, Career Clusters, the Scott County Attendance Review Board, after-school programs, summer youth programs, the Back to School Bash, and credit recovery programs all began through the CAPE initiative as innovative programs to address educational outcomes in Scott County. Some of these programs have moved to other organizations to be continued. ?$1 million was invested with the Foundation and the interest money continues to support many of the original educational programs while also supporting new educational initiatives such as the teaching of ?LifeSkills? (an evidence-based substance abuse prevention curriculum) for both Scottsburg and Austin middle schools.
The CAPE grant provided funds to renovate the ?old? Scottsburg Middle School that now houses the Administrative offices for Scott 2 schools. The CAPE grant also provided funds to renovate the ?old? Austin Middle School which now houses the upper elementary grades for Austin Elementary and the Austin Learning Center. The CAPE grant provided materials and dollars for workforce development programs that have since moved to the Mid-America Science Park. The vision and foresight of the Community Foundation along with the Scott County Partnership proved to be a catalyst for many educational initiatives and programs in Scott County.
The Community Foundation?and the Scott County Partnership continue to work together to this day. ?Currently, we are working together on new initiatives such as ?Education Matters? and ?Align Southern Indiana.? The Scott County Partnership considers the Community Foundation to be a pivotal partner in addressing community needs for Scott County. We are thankful for the foresight of those who planned, worked, and saved to launch the Scott County Community Foundation.? Congratulations on 20 great years! We anticipate even greater accomplishments the next 20 years!"