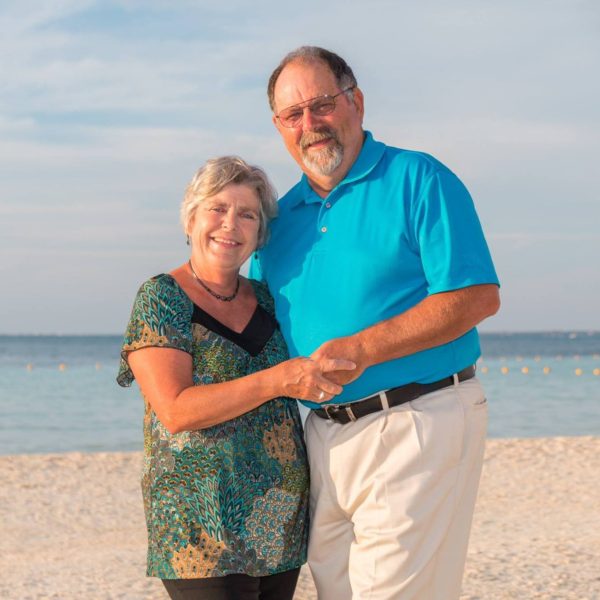 The Scott County Community Foundation is celebrating our 20th anniversary in 2017. Throughout the year, we will share stories from people who have been impacted by the efforts of our donors and volunteers. The first in this series is written by Becky Wolf, a founding board member.
"Scott County is so fortunate to have the Scott County Community Foundation as an active part of our community. ?Many people across the county have had a hand in developing and maintaining the activities of the Foundation.
My husband and I were lucky enough to be a part of the formation of the Foundation and see it grow over the first several years of its existence. ?We first learned of the system of community foundations when we were searching for a vehicle to manage the scholarship fund we wanted to start in memory of our son Tim. We met with Dale Orem of the Community Foundation of Southern Indiana and he helped us set up the scholarship fund as we had envisioned it.
A year later the Lilly Endowment announced their second initiative to offer matching funds to community foundations around the state. ?Bob Houston contacted us about getting involved in starting a community foundation in Scott County so we could take advantage of this very generous offer from Lilly. A steering committee was formed and with the help of CFSI and Bob the new Scott County Community Foundation had its start.
One of my very early memories involved a networking day in Indianapolis. I chose a break out session entitled "Growing Your Permanent Endowment." The session began with everyone introducing themselves and their foundation and reporting the current worth of their permanent endowment. When it came my turn I introduced myself and our brand new Foundation. ?I reported that our permanent endowment was currently zero, but asked them to repeat the question next year. What a long way our Foundation has come since that day.
Our family has had a hand in creating three funds in the Foundation; Timothy Michael Wolf Memorial Scholarship, Wolf Family Fund, and the Scottsburg United Methodist Church Fund. ?Even though we have retired and moved to Florida we are confident that these funds will continue to be managed professionally by the very capable staff and board of directors of the Foundation.
A recent high point for us was when our granddaughter, Lydia Wolf, was named to the Youth Grantmaking Council, assuring that the Wolf Family will continue to be represented at the Foundation."