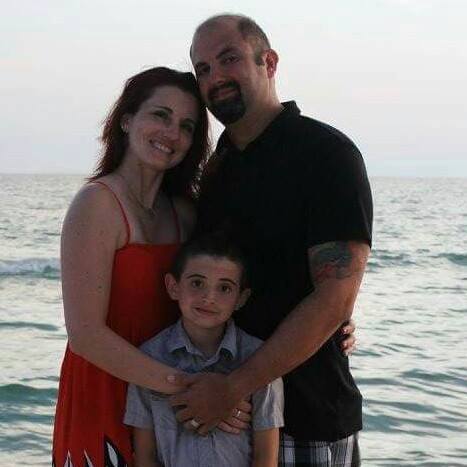 The Scott County Community Foundation is celebrating our 20th anniversary in 2017. Throughout the year, we will share stories from people who have been impacted by the efforts of our donors and volunteers. This story is provided by Kelly Shelhamer, Executive Director for CASA of Scott County.
*
In 2005, Indiana law changed and started requiring that in every child welfare case, a Court Appointed Special Advocate (CASA) would be assigned to each child. CASA first applied for a grant from the Scott County Community Foundation in 2008 and has since then received thousands of dollars over the years to recruit, train and support CASA volunteers. In 2007, our first four CASA volunteers were sworn in. Today, CASA has 25 active volunteers and four staff serving 82 children, with 220 on a waiting list. We would need to add an additional 60 volunteers (and 2 staff) to serve all the children on the wait list.
Without the Community Foundation?s support we would not be able to train new volunteers to provide a voice in court to the children in need in our county. One of our outstanding new volunteers from 2016 is Scott McDill.? Scott is married to Melody McDill and has a son, Connor. As well as being a dedicated a husband and father, Scott works three jobs. He is an assistant at Vienna-Finley Elementary School; he works at Miles Ahead Music; and he is a Worship Leader at First Christian Church in Scottsburg. When he isn't busy, he enjoys bike riding, hiking and camping.
Scott is currently serving five Scott County children (two families). When asked why he became a CASA, he answered, "After I started working at Vienna-Finley I saw a need to help those that could not stand up and fight for themselves in our community. I am not one to just stand idly by and hope someone else will take care of something, so I did what I could to be able to help children have a chance they may not have gotten otherwise. If we don't, who will?"
Scott?s involvement as a CASA volunteer has helped his first family/case tremendously. Scott shared that he heard his CASA kids talking one day about how much they loved art and wanted to learn more about it. He connected them with his friend Ryan Heacock at Heacock?s Eastside Gallery to give art lessons to the kids twice a month. Scott stays with them during their lessons to make them comfortable. ?They absolutely love it,? said Scott. ?They?re so excited every time they come in wondering what project they?re going to do next.? The children have been able to take projects home with them to hang on the wall or give as presents, Scott added.
"Scott did a fantastic job!? shared the father of the children for whom Scott is advocating. "He really helped me get my kids back and kept me on track on what DCS had me do. Scott got my kids into the art program at the school.? The father also shared with us that he felt the case moved much faster due to his intervention and help than it would have otherwise.
Without the grants we receive from the Community Foundation, we would not be able to fully fund our positions that do our recruitment. This means we would lose out of fabulous volunteers like Scott. This also means we would not have reached this family and help them stay together. ?We need more ?Scott?s? to give a voice to the children. And in the words of Scott McDill, ?If we don?t, who will?? And thanks to the Community Foundation we can do just that!