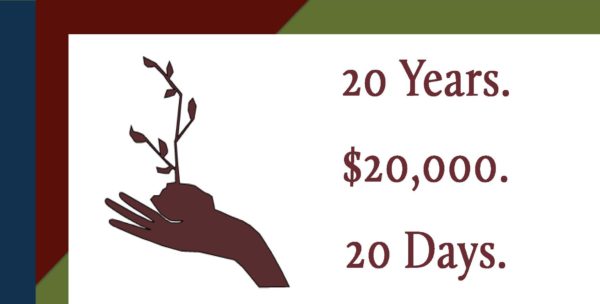 In celebration of our?20th anniversary, we are excited to announce?a matching gift campaign, ?20 Years. $20,000. 20 Days.? The program will start Tuesday, Jan. 3 and end Monday, Jan. 23, with money matched on a first-come, first-served basis.
Eligible organizations include 501(c)(3) nonprofit agencies, churches, schools and government entities. We?will provide a 50 percent match, up to $5,000 maximum per organization. Gifts can be made to existing funds, or to establish a new endowment fund. However, they will only be matched if they are donated from an agency, not from individual donors. We have?set aside $20,000 in funds to encourage local nonprofits to participate and become more sustainable.
?This is a wonderful way for nonprofits to build additional income every year,? said Community Foundation Executive Director Jaime Toppe. ?We had a similar matching gift campaign for our 15-year anniversary, which was highly successful. We already have several nonprofit organizations and churches that see the value in endowment-building and are able to receive grants every year to support their mission. Participating in this matching gift campaign can help increase those grant awards.?
The Scott County Community Foundation was incorporated on Dec. 12, 1996, and we held our?first official meeting in January 1997. Since that time, over $3 million has been awarded in grants and scholarships, and over $10 million has been brought to Scott County through the Community Foundation, from Lilly Endowment. We?will be celebrating all year with stories, photos and special events.