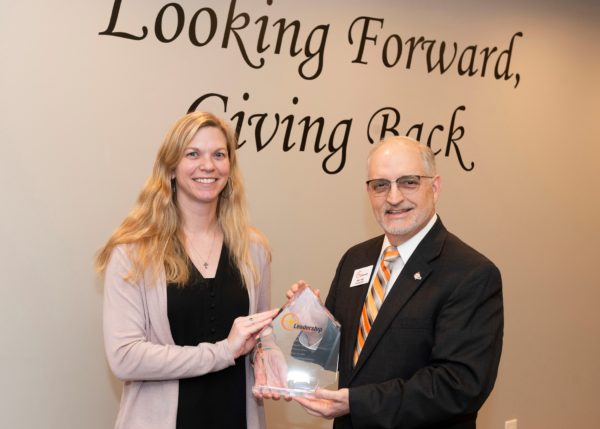 Leadership Southern Indiana is pleased to announce it has increased its service area to Scott County, Ind. with a new partnership with Scott County Community Foundation.? Scott County had its own Leadership Academy, but over the last few years struggled to find a home for the program.? Mark Eddy, President/CEO of LeadershipSI said, ?We found out about the need for Scott County through a joint relationship Jaime Toppe, Executive Director of Scott County Community Foundation, and I had with Align Southern Indiana and from there we began to talk about the partnership.?
LeadershipSI and Scott County Community Foundation have agreed to a three-year partnership that will allow local community members in Scott County to participate in the programs that Leadership SI offers.? This will help increase regionalism between Scott, Floyd and Clark County leaders.
?The Community Foundation is a big believer in regionalism, so why re-invent the wheel when partnering with LeadershipSI only makes sense,? said Toppe. ?They have the programs and capacity and are doing a great job.?
Leadership Southern Indiana offers four programs ? DISCOVER (the flagship community based program), FOCUS (one-day immersion program), ELEVATE (coaching and skills based program) and NEXGEN (Youth leadership program for 11th graders).? All programs will be offered to Scott County except for the NEXGEN program since the Community Foundation already has a strong youth program available.
"A benefit to the partnership will be the addition of agriculture to our community based program, and the learnings from other Scott County community assets along with the more regional outreach," said Eddy. "Agriculture has been a missing piece of our program for years.? Now, we can give our leaders the opportunity to experience a key industry in our region."
Leadership Southern Indiana is a non-profit organization whose mission is simple: Engage, develop and mobilize regional leaders who will serve and transform our community. To transform our community, we need strong leaders. That?s where Leadership Southern Indiana comes in.? Leadership SI offers four different programs, each designed to shape the person to become a more effective leader in their school, workplace, peers, and community. Alumni range from high school students to elected government officials. Along with the programs, Leadership SI offers events throughout the year such as workshops, networking events, and a breakfast series so members can continue learning and stay involved.? To find out more, visit leadershipsi.org.