The Scott County Community Foundation, along with the community foundations of Clark, Floyd, Harrison and Washington County, has established an Education Matters Southern Indiana initiative. The goal is to try to increase the number of working adults in our region who started but never completed some form of post-secondary education ? education that extends beyond high school.
Through this undertaking, we have identified four critical ways adults could be supported to be more successful. One of these includes establishing a college-going culture, which includes promoting progress in educational achievement.
Shonita Fink was a recipient of a scholarship at the Community Foundation, the Scott Memorial Hospital Guild Brunton-Mumford Memorial Scholarship. As part of her application a few years ago, she was asked to submit an essay on her goals and aspirations in life. Mrs. Fink has allowed us to share her story with the community, and we hope it will inspire others in Scott County who are thinking of overcoming their own personal struggles to provide a better life for themselves and their families.
*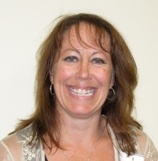 By Shonita Fink
Upon reflection of my past experiences, my goal is to give the reader a picture of how my personal trials, struggles, and successes have given me the opportunity to grow, learn and expand on the woman I am today. Like many others, I have experienced the divorce of my parents, loss of childhood home, change in schools, and raised by a single mother through my adolescent years. I do not claim these experiences as being unique, or excuses, for my later self-destructive behavior. They are a mere picture of my earliest memories of life changes, that unknown by me, were preparing me for a future in the Social Work field. My mother, who is a strong, natural support for me today, was my greatest teacher when learning perseverance when faced with adversity. Her ability to overcome what would then seem to be insurmountable obstacles, by pure force of will-power, still amazes me today. From her example, I have learned to become driven in my purpose and career. Unfortunately, it took me several years to apply what I had learned from her, and build upon my strengths, as I do today.
During my teenage years, I experienced my father going to prison as a result of his alcoholic lifestyle. It was traumatic to not only experience your one and only father, and childhood hero go ?away? to somewhere else for over three years, but to face the community after he was gone. I learned discrimination and small town politics at an early age, which was very painful, but also taught me a valuable adult lesson in not forcing wrongful judgments on others. Children suffer the most during divorce, incarceration, and chemical dependency of their parents. I have taken these painful experiences of my life trajectory and use them today for the greater good of our unfortunate ones who still suffer at the hands of their oppressors. As human beings, we need as sense of belonging. Through many years of rejection, I internalized a low self-efficacy that nurtured fears of abandonment, fears of success, and coincidentally, fears of failure as well. During this time in my transition through the vulnerable stages of adolescence, I identified with the undesirables or otherwise known as the party kids. This lifestyle change, from being an all-American, natural athlete to a troubled young person, led me down a jagged road for many years. I had no idea of the severity of my consequences that lay before me.
In my twenties, I became a single parent. I decided to go back to college to give my son a prosperous future. My intentions were good, but I utterly failed. During this time, I had also been introduced to high powered drugs, and in my moments of weakness and loneliness, I invited a thunderstorm of traumatic episodes that were of my own making. As the addiction took hold, I lost all control of my parenting abilities, independence, education, and sane thinking. The criminal lifestyle became a way of life to feed my addiction. I hurt people without any concern for their well-being, had my parenting rights taken away and my mother raised my son for the next seven years. Again, she was the strong one. One day, I awoke to what I had become as I was housed with 100 other women. The reality hit me like a sledge hammer. I had given all those people in my town a right to judge me now. I proved them right! I had become my father?s child. Upon release from incarceration, I was still plagued by my obsession for drugs. I failed to recover from my illness, and again experienced the hopeless condition of mind and body that addiction steals. When on the brink of violating the conditions of my probation, my family took me aside and performed an intervention. I am grateful that God put me with such good people!
My new journey into rebuilding my sober life began on August 8, 2003. I completed a forty-five day treatment program at Tara Treatment Facility and a ninety day program at a half-way house, known as Hope House, in Scottsburg, Indiana. Immediately, I became active in a 12-Step program, got a sponsor, did what was suggested of me, and learned how to stay clean and sober one day at a time. From this experience, I have learned the value of humility, staying teachable, and asking for guidance when I need it. I have developed a relationship with God, and I thank Him every day for my new life. His grace and mercy still amazes me today!
In the last seven years, I have accomplished many goals. I have raised my son to be an awesome individual who makes A/B honor-roll, he attends church, plays sports, and is an amazing young man. My husband of five years, Bill, and his son, Coty, are strong supporters of my lifestyle today. Bill and I enjoy all the joys and challenges of raising our boys together. I have learned to be not only a forgiving parent, but step-parent as well. My first sober job as a waitress evolved into becoming manager of the same restaurant for over three years. During that time, I decided to enroll at Ivy Tech Community College. After two years, I received an Associate of Applied Science in Human Services with Magna Cum Laude honors. In 2007, I became employed at Centerstone of Indiana. I kept a full-time schedule at the restaurant, part-time work as a Behavioral Health Tech in a group home working with adults who suffered from a mental illness, and decided to go further in school in 2008. During this time, I made a conscious decision that I wanted to become a Social Worker. Spalding University?s social work program was my first choice. Since then, I have completed my Bachelor of Science in Social Work with a Summa Cum Laude honors diploma. In August, 2010 I took a full-time position at Centerstone as a Rehabilitation Specialist working with adults who suffer from serious mental illnesses and live in the community. My plan to continue onto the Master?s program is not in vain, but only to build upon my already existing strengths and accomplishments. I welcome the opportunity to help others today. Throughout my life?s challenges, I feel my past is my greatest teacher and therefore, can hopefully help someone achieve their goals as well.
*
Since writing this essay in 2011, I have completed my Master of Social Work at Spalding University in Louisville, Kentucky. It is my only hope that by sharing my story it will help the reader to know no matter how bad life seems you can succeed and you can overcome any obstacles life lays before you. Your path is not concrete, it is only an illusion that can change course if you have a vision. If I can do it, so can you!