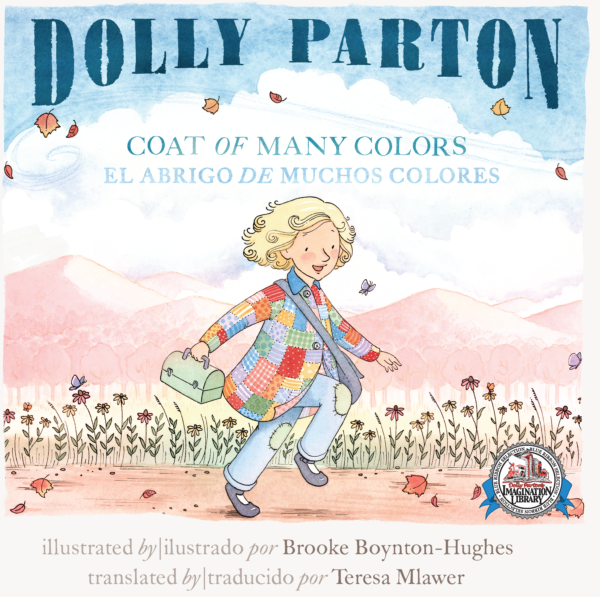 Young children will now be able to enjoy reading and the outdoors at the same time through a new StoryWalk® installation at Austin Community Park. The Scott County Community Foundation's Early Childhood Committee invites families to join the movement to combine literacy, exercise, nature, and family bonding.
The StoryWalk® Project was created by Anne Ferguson of Montpelier, Vermont and developed in collaboration with the Kellogg-Hubbard Library in 2007. Her goal was to create something different, fun and interesting for adults to be active with children to help encourage healthy living. She came up with the idea to take pages from a children's picture book, attach each one to a stake, and line them along a path. Since then, StoryWalk® has spread to all 50 states and 13 foreign countries.
The first installation is made possible through the generosity of a grant from Lilly Endowment as well as the Jayce Ray Stallings Memorial Fund at the Scott County Community Foundation. It will be installed on the walking trail starting near the parking lot at Austin Community Park. There are 20 signs displayed in a loop, and each sign shares an activity that a child can do to be interactive with their surroundings. The first book featured is Dolly Parton's Coat of Many Colors.
A second installation is being planned for the Scott County Courthouse lawn. It is funded through the generosity of Lilly Endowment and a grant from the Beverly Crowell Memorial Scholarship Fund at the Scott County Community Foundation. It will feature Dolly Parton's I Am a Rainbow book.
The Community Foundation's Early Childhood Committee plans to rotate the books at least quarterly or seasonally. The majority of the books will be used from the Dolly Parton Imagination Library initiative, which is a program supported by the Community Foundation, United Way of Scott County, Friends of the Library, Scott County Kiwanis Club, Scott County School District 2 and numerous other donors. The Imagination Library provides free books for children from ages birth through five, mailed directly to their homes every month. In Scott County, there are currently 865 children receiving the age-appropriate books, and 1,904 children who "graduated" from the program when they turned five.
To celebrate this exciting new project, an opening reception will be held at Austin Community Park on Wednesday, April 26 at 5:30 p.m. The community is invited to attend. Visitors are encouraged to take photos and use the hashtag #ScottCountyStoryWalk to share with others.
"The Early Childhood Committee dreamed of bringing something to Scott County that would unite connections with the youngest learners and their caregivers," said Committee Chairperson Emily Jordan. "By utilizing the Scott County StoryWalk®, families will create a deeper bond and understanding for one another, and will develop necessary developmental skills such as social communication, motor, language development and cognitive skills. While our books will be focused on ages three to five, the StoryWalk® project is for all ages and every ability level. We hope everyone enjoys this project the same way and as much as our committee has enjoyed working on it."
For more information on sponsoring a book, please contact Jaime Toppe at the Community Foundation, 752-2057, email info@scottcountyfoundation.org, or stop in the office at 60 N. Main St. The Early Childhood Committee hopes to have future installations in other locations throughout the county. You may visit www.scottcountyfoundation.org and visit the StoryWalk® page under the Community Initiatives menu for a current list of the StoryWalk® locations and books.