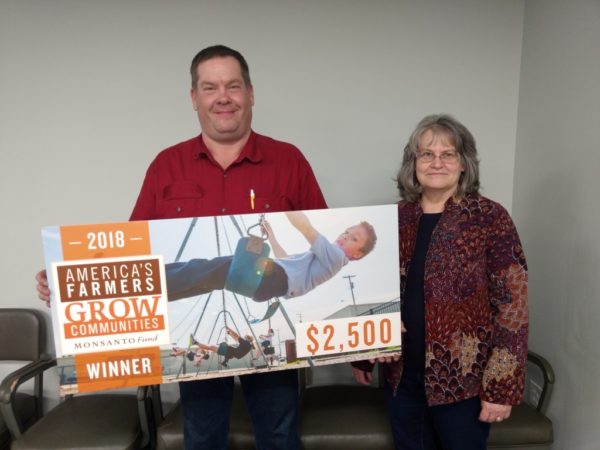 Scott County farmer John Hardin directed a $2,500 gift to Scott County Community Foundation as part of the America?s Farmers Grow Communities program, sponsored by the Monsanto Fund.
As part of their mission, Scott County Community Foundation will use the funds for the Scott County Soil and Water Conservation District Fund. This fund provides support for the conservation and protection of soil and water-related resources.
?We appreciate Mr. Hardin?s gift for the SWCD Fund,? said Scott County Community Foundation Executive Director Jaime Toppe. ?This will give a great boost to the endowment fund, which was established to support farmers, developers, homeowners and our community in conservation efforts.?
Since the program began in 2010, the Grow Communities program has partnered with farmers to support nonprofit organizations important to them in their local communities. The program has given more than $29 million to farming communities since its inception, including more than $3 million in 2018. Each year, farmers enter for a chance to direct a $2,500 donation to a nonprofit they care about in their community. The organizations reflect the makeup and character of rural America, including emergency response organizations, schools, youth agriculture programs, food banks and many others.
?Farmers play a pivotal role in rural communities, and through their commitment to the Grow Communities program, we are able to provide the monetary support these nonprofit organizations need to make an impact,? said Al Mitchell, Monsanto Fund president. ?We?re proud to play a part in helping these rural communities grow and thrive.?