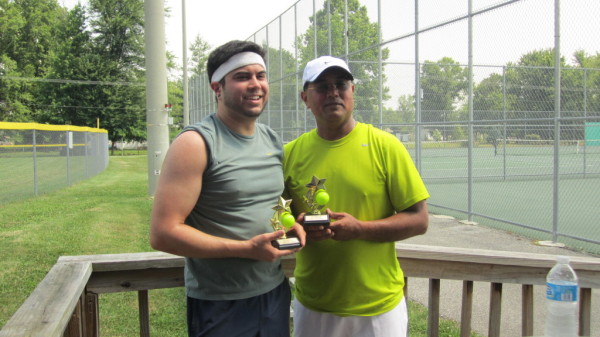 The Scott County Youth Grantmaking Council (?YGC?) is inviting all tennis enthusiasts to participate in their 2014 Tennis Open. The sixth annual fundraiser will be held Friday and Saturday, June 27-28, at Scottsburg Middle School. This is a change in location from previous years.
Events include junior singles boys and junior singles girls (ages 18 and younger), junior doubles (ages 18 and under), adult singles, adult doubles and mixed doubles. Matches will begin on Friday at 5 p.m. and continue Saturday at 8 a.m. The rain date will be Sunday, June 29.
Registration and all matches will be held at the middle school tennis courts. There will be water available for purchase, as well as an auction. Bidders can bid on items in person, or online at the YGC?s Facebook page. All proceeds benefit the YGC, a group of students dedicated to bettering the lives of children in Scott County through grants for youth-related projects. The YGC has awarded over $33,000 in grants over the last several years to organizations that benefit youth. Last year?s tennis open brought in over $700 in profits for the YGC.
Registration is $12 per person per event. The fee covers the cost of tennis balls and t-shirts. Participants are limited to one singles, one doubles and one mixed doubles event.
All entries need to be received by Wednesday, June 18 to receive a t-shirt. Participants will be notified of their playing times.
The awards ceremony and auction results will take place Saturday after all events are completed.
Donations are being sought for the raffle auction, as well as sponsors for the t-shirts. A donation of $50 will entitle the sponsor to their name and logo on the t-shirt as well as publicity.
To participate, you may download a registration form at www.www.scottcountyfoundation.org (go the Youth Council menu, click on ?About the YGC? and scroll down to find the form under ?Links?, call the Scott County Community Foundation at 752-2057, email info@www.scottcountyfoundation.org or stop in the office at 60 N. Main St., Scottsburg.