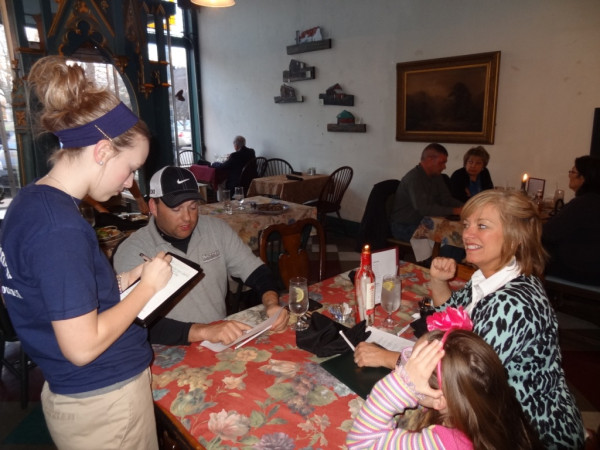 The Scott County Youth Grantmaking Council (?YGC?) invites anyone who enjoys a delicious meal to come to Jeeves & Company for a fundraiser. YGC members will serve customers for tips, with all funds used to support youth in Scott County.
The special event will be held Thursday, Oct. 22 from 5:30-9 p.m. The restaurant is at 68 S. Main St., Scottsburg. Jeeves is planning a seafood special and half priced appetizers that night along with the regular dinner menu
The YGC?s mission is to improve the lives of children in Scott County by providing them a voice through philanthropy. The group of 23 students learn about fundraising, leadership, team-building, community service and grantmaking. They have awarded over $38,000 to the community for youth-related projects over the years. There is also a separate community service committee consisting of 29 youth from the community who complete service projects each month.
For more information on the Scott County Youth Grantmaking Council, call 752-2057, email info@www.scottcountyfoundation.org or visit www.www.scottcountyfoundation.org. You may also stop in the office at 60 N. Main St., Scottsburg.