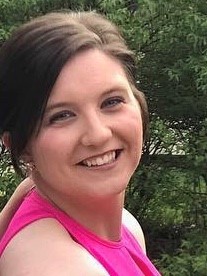 We welcome Amy Cowles as a new Career and College Counselor intern. This opportunity has been funded by the Lilly Endowment through the Community Foundation Internships Program (CFI). This program intends to build strong community foundations, as well as provide significant internship opportunities for college students who are eager to advance their educational and personal development.
As the Career and College Counselor intern, Amy will be counseling students at Austin and Scottsburg high schools. Amy will be discussing career and college choices with students, as well as scholarship and financial aid opportunities. Additionally, Amy will be coordinating college visits as well as job shadowing and internship opportunities.
Amy graduated from Scottsburg High School in 2011. She holds a bachelor's degree in psychology from Indiana University Southeast where she is currently in her final year of graduate school pursuing a master's degree in school counseling. Following graduate school, she plans to begin her career as a K-12 school counselor. Amy is married to Scottsburg native, Cody Cowles, and together they have a one-year old daughter, Emery.
"I am thrilled to return to Scott County as the Career and College Counselor intern," said Amy. "This position gives me the opportunity to give back to a community who helped raise me, while assisting the youth of Scott County in becoming successful individuals both during and after high school. College and career counseling holds a special place in my heart because I believe every student has the right to a successful future. I am thankful to the Scott County Community Foundation and Scott County schools for this opportunity."
"We are so grateful to have a partnership with the Scott County Community Foundation that allows us to have a college level intern," said Shannon Mount, Scott County School District 2 K-12 College and Career Counselor. "Amy will be helping with our 21st Century Scholarship program as well as many other projects throughout the year. This is a win -win situation. We benefit from the additional help in the counseling office and Amy will get valuable experience that will make her more competitive in the job market."
"Austin High School is pleased to welcome Amy as our counseling intern," said guidance counselor Cindy Watts. "Amy will be a great asset to our school setting. She is studying to be a school counselor and understands the importance of assisting students in preparing for life after high school."
"She will be closely be working with our 21st Century students," continued Watts. "She will also be involved with the college and career activities with our students. This role is an important role at our school. She will also be assisting Austin Middle School with the recruitment of 21st Century Students in 7th and 8th grades.  This internship allows students to have assistance in completing activities for this program. This extra assistance would not be possible without the Scott County Community Foundation."
"The Community Foundation Internship program has been a great opportunity for our community, and we are thankful to Lilly Endowment Inc. for providing the funding," said Scott County Community Foundation Executive Director Jaime Toppe. "Amy is the 20th student to benefit from the internship program during the last several years, and this will be great real-life experience before she becomes a guidance counselor."