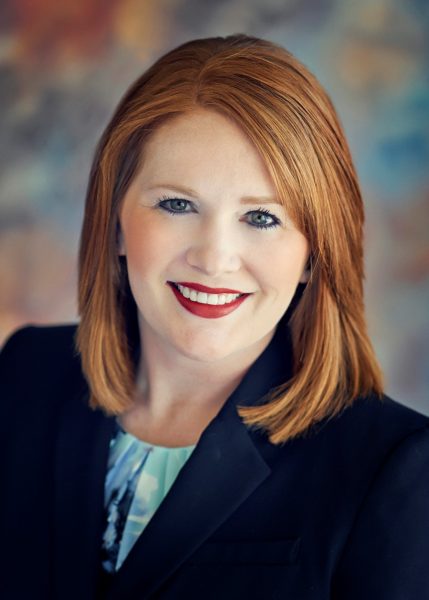 The Scott County Community Foundation welcomed Tinisha Bowles-Densford to the Board of Directors. She began her term Oct. 1. The Community Foundation is a charitable organization that enables donors to support the community through scholarships and grants from endowment funds.
Tinisha and her husband, Chance, have been married since July 2014. They have two children, Maverick, 3, and Scarlett, 11 months. Tinisha graduated from Austin High School in 2007. She received her undergraduate degree in history from Indiana University Southeast in 2012, and graduated from the Liberty University School of Law in 2015. She is an associate attorney at Houston, Thompson and Lewis, PC.
Tinisha volunteers as Vacation Bible School Co-Director for Crothersville Church of God, and serves as secretary on the Board of Directors for The Refuge. She served on the grants committee for the Community Foundation prior to joining the Board.
"My favorite thing about the Scott County Community Foundation is the emphasis the Foundation places on the youth of our community, as they are the future of Scott County," said Bowles-Densford. "As a mother, I am always impressed by what the Foundation does to support and advance early childhood education."
"The Scott County Youth Grantmaking Council is another program that greatly benefits the youth of our community by introducing leadership and valuable community service skills to our youth at a pivotal time in their development," continued Bowles-Densford. "The future is bright for our community thanks to the Foundation and I am looking forward to being a part of it."
"We are excited to have Tinisha join the Board," said Jaime Toppe, executive director. "She is passionate and eager to serve, and we know she is going to be great addition to the work we are doing in Scott County."